Don't Dive? Snorkeling Raja Ampat is Incredible Too!
If you aren't a diver there are still loads of chances to get up close and personal with the incredible marine life in Raja Ampat. If you are astounded by the views above water, just wait until you see what's below the waves. Here are some of our tips for the best snorkeling experience while you are in beautiful Raja Ampat.
What you'll need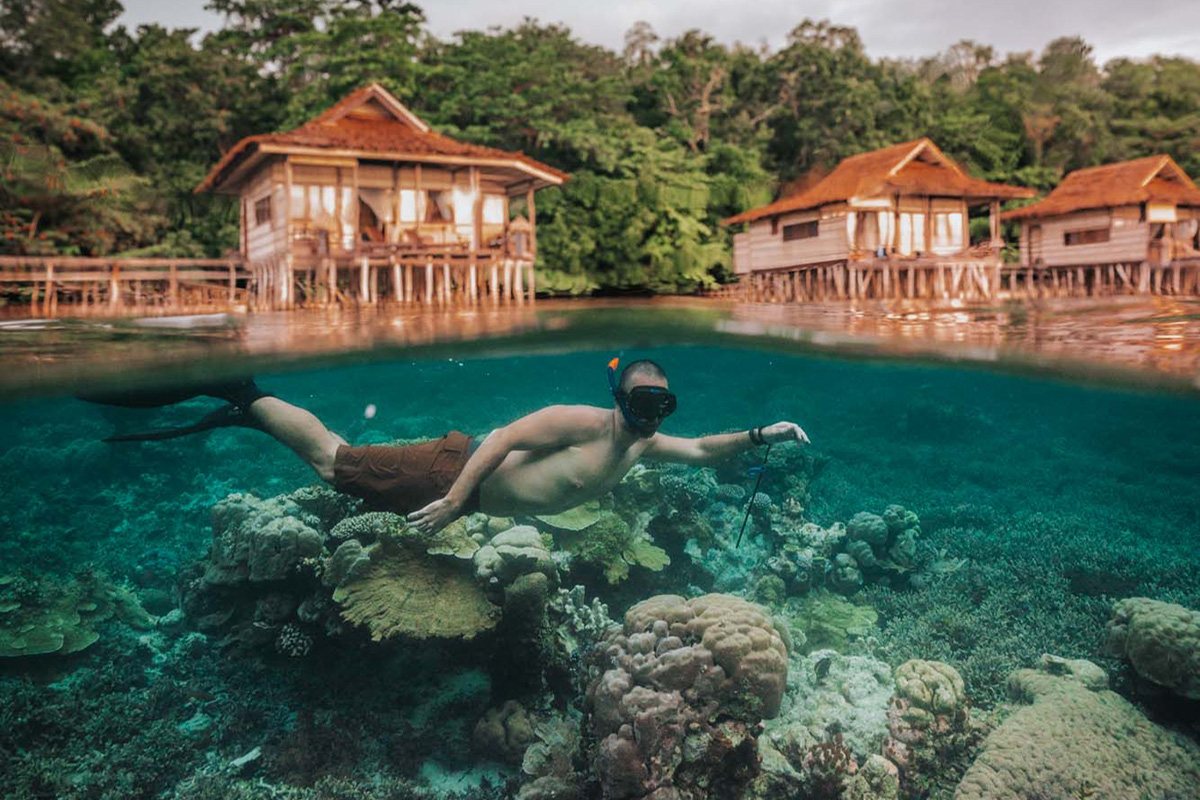 Unlike scuba diving, there isn't too much you need to snorkel. Only a snorkel and mask are necessities and fins are recommended around most of Raja Ampat because of the steady currents. You don't need to bring snorkeling gear with you thanks to Gangga Divers at Papua Paradise Eco Resort. They have everything you need for a safe and fun snorkeling experience. However, you may need a rash guard or swimming shirt and sunscreen to protect you from the strong UV rays in the region.
Where to go
There are innumerable snorkeling sites that are accessible from Papua Paradise Eco Resort. Batanta Island is the closest to Birie Islands where the resort is located. The north coast of Batanta has some lovely sheltered bays that are home to lots of beautiful marine life and sometimes even a rare dugong or two.
A more famous snorkeling stop is around the lagoons and mangroves in the passage separating Waigeo and Gam islands. The water here is perfect for snorkeling and shallower dives.
You will also find some incredible snorkeling opportunities around Mansuar Island. Yenbuba Jetty is a good stop for lots of different marine species in a small area. This is quite a shallow area to snorkel and at low tide you can even cross from Mansuar Islands to the west side of Kri Island.
What you are likely to see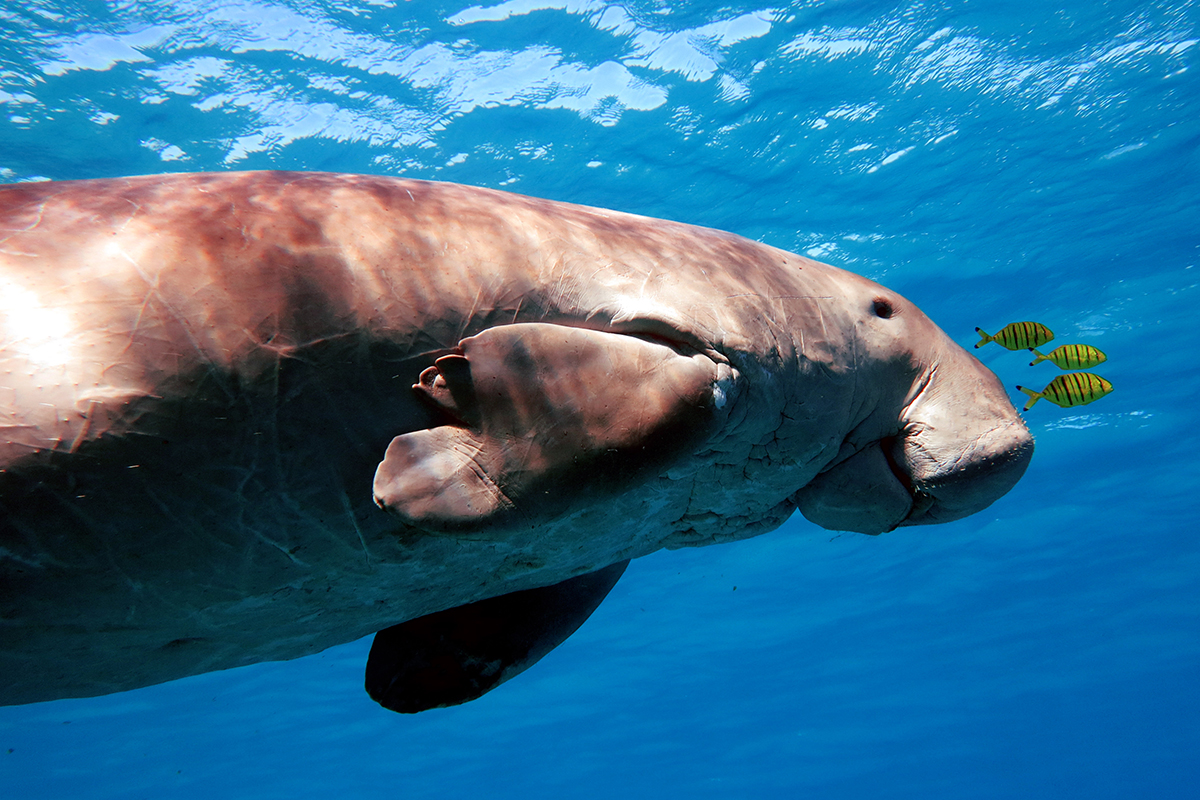 In Raja Ampat the more accurate question is "what aren't you like to see?" While snorkeling you will see everything from the tiniest reef fish to huge grouper, wrasse and possibly even manta rays, sharks and dugongs. Sea stars, Christmas tree worms and garden eels all thrive on the reefs here. You may also be lucky enough to go snorkeling with some of the 4 species of sea turtles that reside in the region.
Is it worth going to Raja Ampat to snorkel?
Some may say that Raja Ampat is too far to go to snorkel and not dive. However, we say that it is 100% worth the traveling to see this incredible part of the world. You don't have to scuba dive to be awestruck by the pristine waters and abundance and beauty of the marine life that lives in them. Snorkeling is a fantastic way to enjoy life under the water without the training or certification you need to scuba dive. Snorkeling is also the perfect way to get comfortable in the water if you are thinking about getting certified as a diver.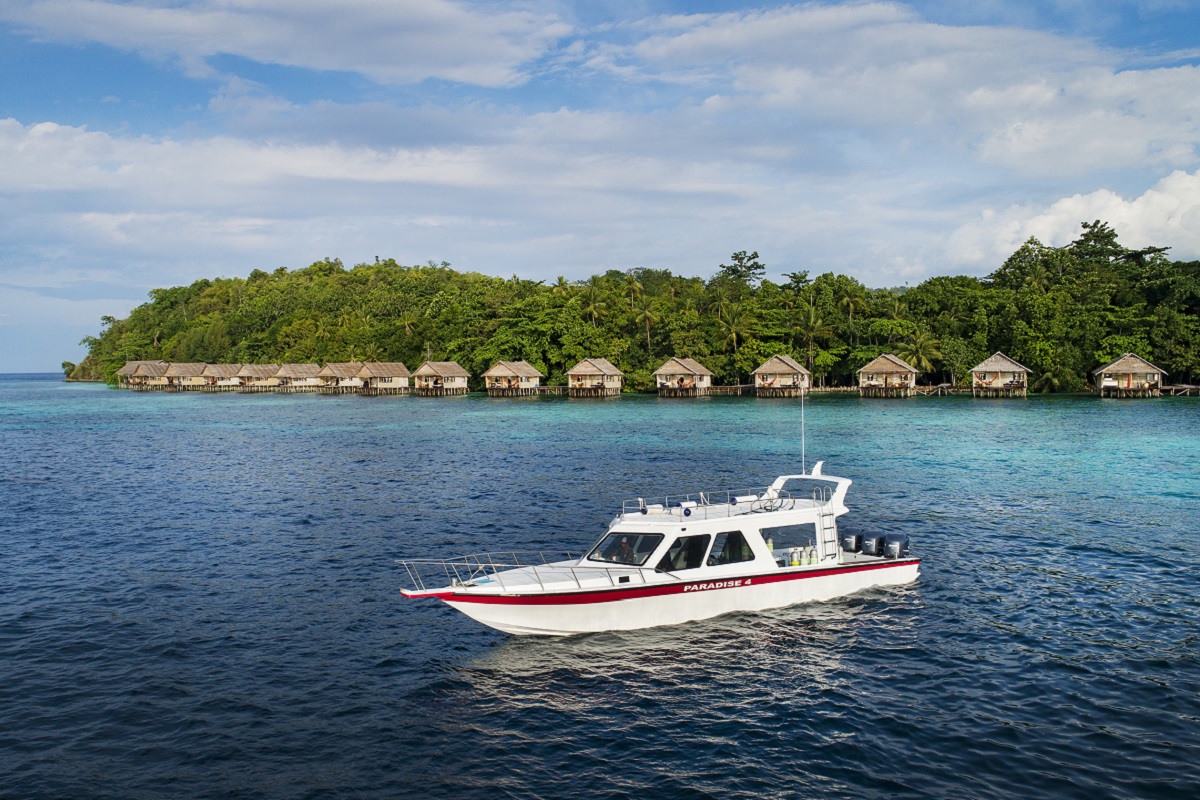 There are lots of ways to see Raja Ampat, above the water, below the water, and as a snorkeler, on the surface of the water. Would you travel to Raja Ampat to snorkel? Let us know in the comments below.