Your Raja Ampat Bucketlist
Raja Ampat is a dream destination for divers, underwater photographers and nature lovers. Above and below the water there are so many incredible things to see it's a good idea to go with a bucket list. If you're ready for an epic journey read on for the ultimate Raja Ampat bucket list.
1. Dive!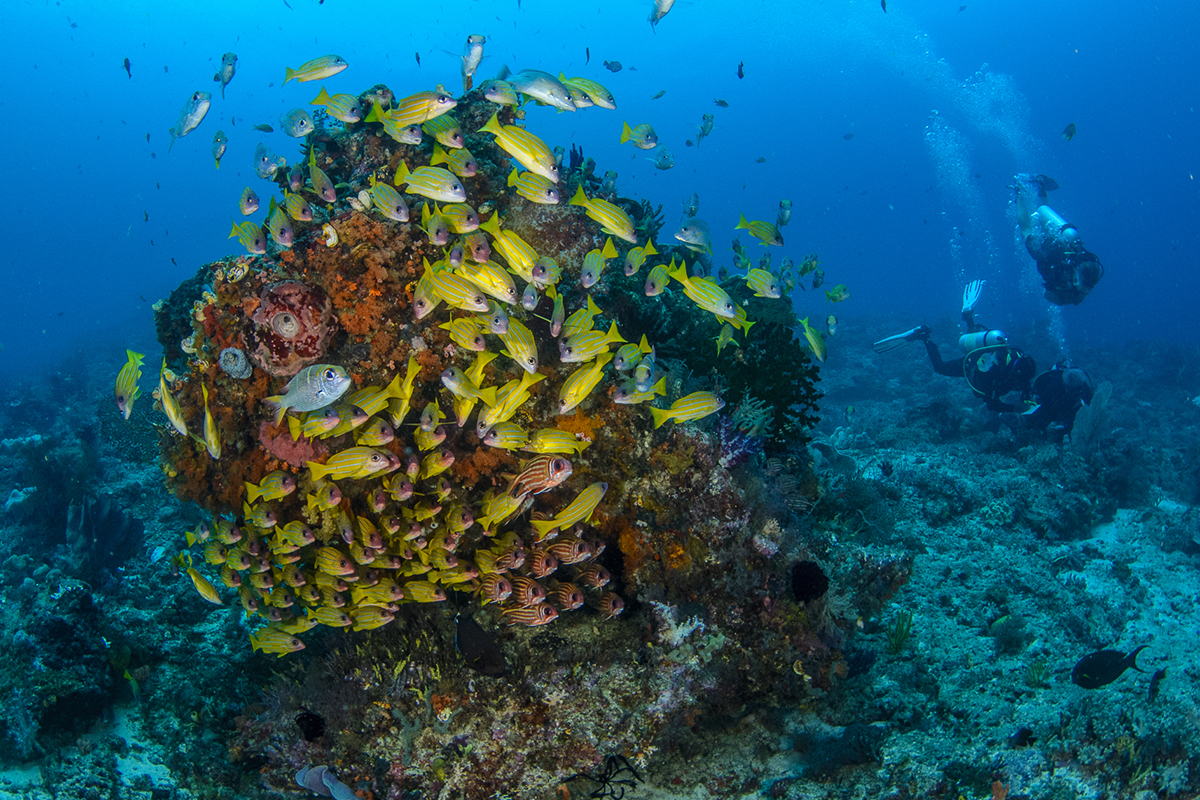 You'll be absolutely dying to get in the water as soon as you arrive in Raja Ampat. Pretty much every dive in Raja Ampat is as astounding as the one before. The sheer number of species, the colourful coral and the clarity of the water are so close to perfection you won't believe what you're seeing.
You'll probably want to spend as much time in the water as possible, but we promise there are other things to see as well.
2. Search Out Birds of Paradise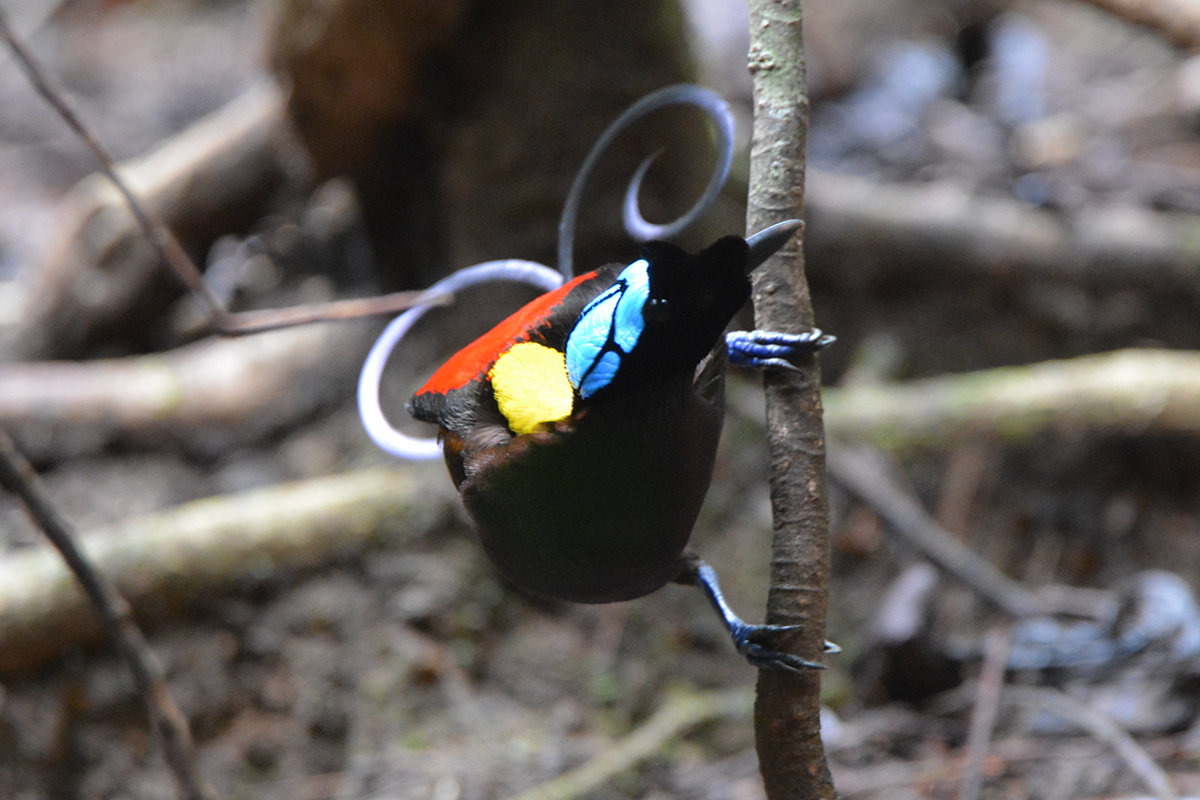 Birds of Paradise are the icon of Papua. A number of these species are endemic to the region and therefore can only been seen in zoos or sanctuaries unless you visit Papua. Of course, if you've traveled all the way to Raja Ampat you can possibly leave without seeing these birds!
There are two species that live close enough to Papua Paradise Eco Resort on Batanta Island to make a trip to see them. The rare Wilson's Bird of Paradise and Red Bird of Paradise can be found in the lush jungles of the island early in the morning. They are stunning birds with beautiful colourings and impressive tail wires.
3. Watch Marine Life from Your Bungalow
Papua Paradise Eco Resort is one of the few resorts in Raja Ampat where you can enjoy a private overwater bungalow. Sometimes called the Maldives of Indonesia, the water is perfectly clear and ideal for watching marine life from above.
Sit on your deck early in the morning or as the sun sets in the evening for a show of species you will only believe if you see it with your own eyes. You might even be lucky enough to spot a rare dugong on the Papua Paradise house reef.
4. Hike to Batanta Waterfall
Batanta Island isn't the biggest of Raja Ampat's 4 main islands, but it is one of the most lush. Trekking through the jungle here is breathtaking and the reward at the end even more so.
Batanta's waterfall isn't exactly off the beaten track but it does take some effort to get to. This means you probably won't have to share the cool fresh water and stunning scenery with other tourists.
5. Piaynemo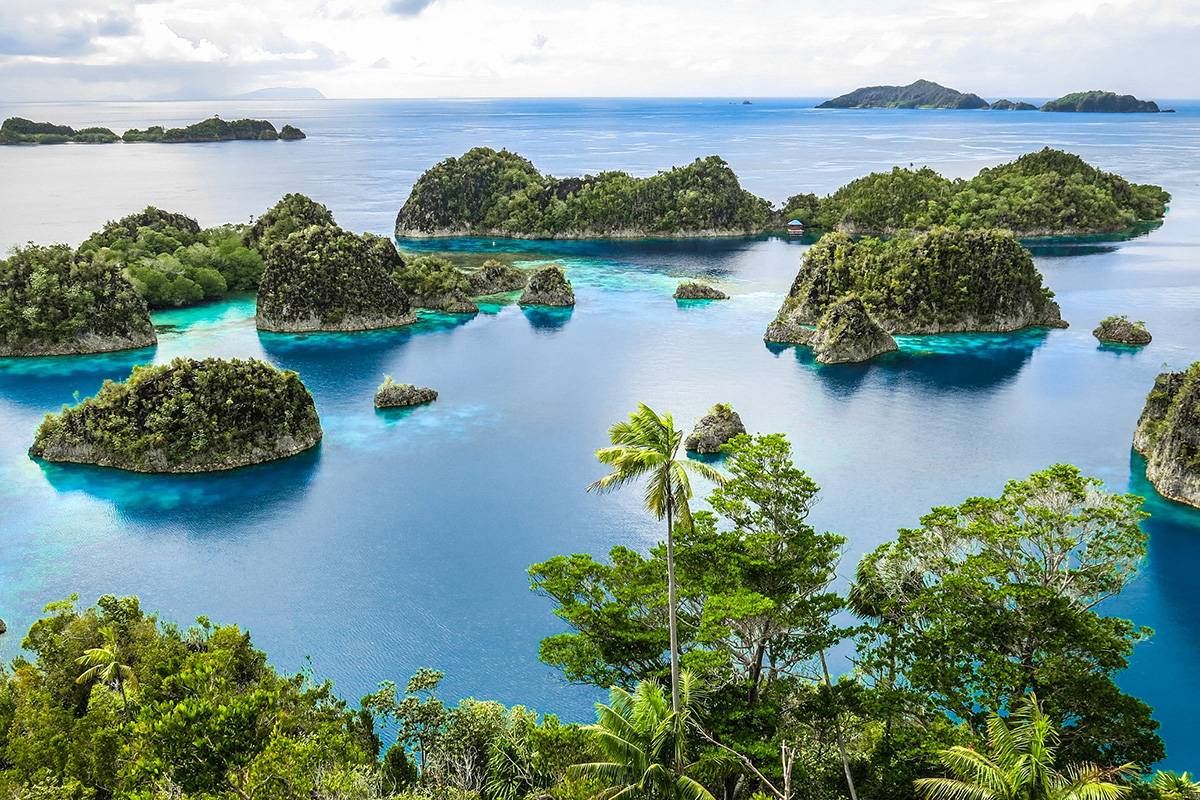 The Piaynemo viewpoint on Penem Island has become quite well-known for its incredibly photogenic scenery. The view from the top of the steep climb takes in a group of small islands is surrounded by stunningly blue water that is almost unbelievably clear.
From Papua Paradise Eco Resort a stop at Piaynemo is often combined with a day diving around the Fam Islands.
Is your Raja Ampat bucketlist complete? Just getting to this beautiful part of the world might be the first item on your list but definitely don't miss these 5 activities as well. If you have any questions about other things to do in Raja Ampat or think we've missed anything, leave us a message in the comments box below.