Raja Ampat: The Maldives of Indonesia
You've seen pictures of the stunning overwater bungalows and crystal clear waters of the Maldives…but did you know a paradise like this exists in Indonesia as well?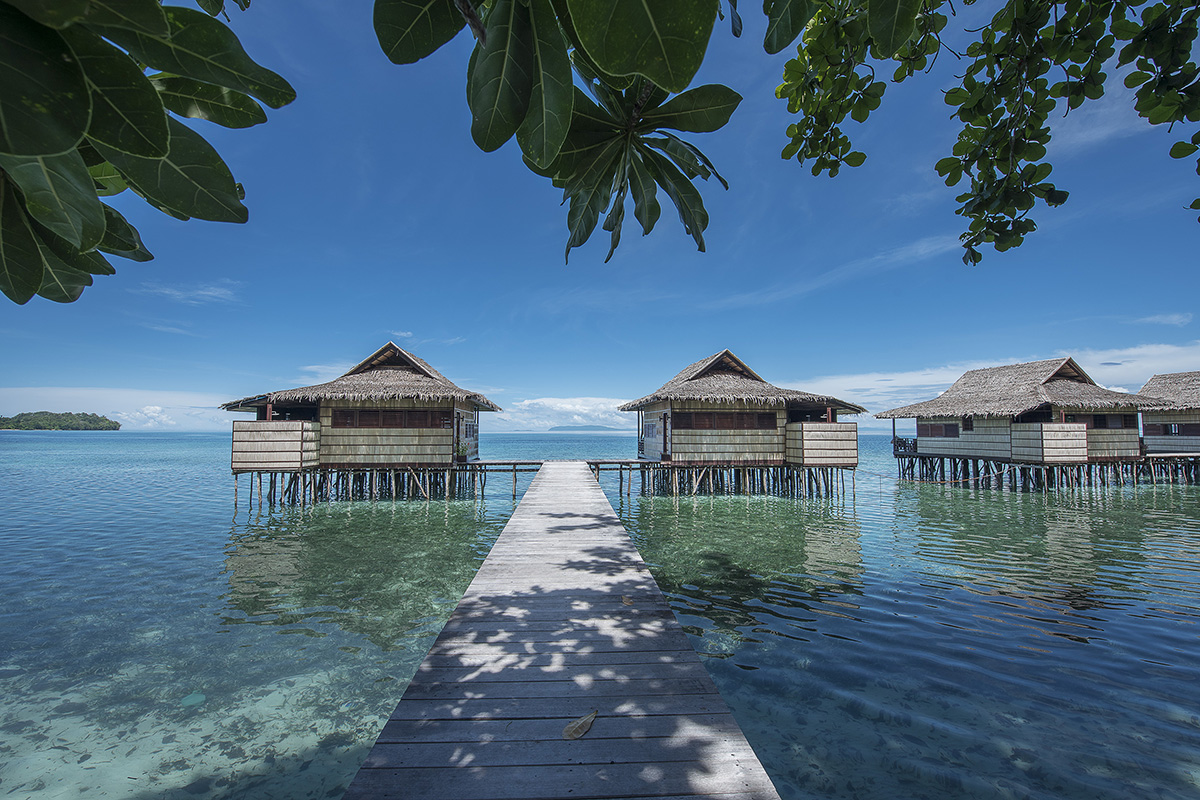 Off the coast of West Papua are over 1500 islands that make up the Raja Ampat archipelago. This remote group of islands is becoming more accessible by plane and boat and has been getting more and more attention from diving enthusiasts from all over the world.
Even though this is paradise for divers, you will most likely have whole dive sites to yourself. There is plenty of space and so many dive sites, you may not see other groups of divers the whole time you're there. Raja Ampat is still very much a protected area where tourism is well regulated to ensure the flora and fauna is kept intact.
Getting to Raja Ampat
To get to the islands of Raja Ampat you must first fly to Sorong, which is accessible from Manado and Makassar. Connecting flights from Jakarta, Bali, Singapore and Kuala Lumpur are easiest.
From Sorong harbor there are ferries to Waisai, the capital city of the island of Waigo, and then smaller boats to the other islands. It may seem like a complicated trip, but Papua Paradise can plan all of this for you and it's 100% worth it once you're there!
What to do Once You're in Raja Ampat
Dive
Raja Ampat is a diver's paradise. It's one of the richest areas for marine life on Earth and new species are being discovered all the time.
Being a tropical climate, the water temperature stays around 28 °C all year round and visibility is generally between 10 to 30 meters depending on the site. Dives are generally from 10 to 40 metres deep and although most dives are suitable for divers of all levels, the remoteness of the area makes it more suitable for divers with experience.
If you want to see big species like giant trevally or dogtooth tuna, as well as many species of sharks, this is the place for you. You'll dive mainly with blacktip and whitetip reef sharks but there are often sightings of the strangely beautiful wobbegong shark.
Manta rays are also very common in Raja Ampat and can even be seen right around the house reefs at Papua Paradise Eco Resort. Manta Sandy and Manta Ridge are well known dive spots for swimming with mantas and the curious and rare dugong is sometimes spotted here as well as other dive sites.

Apart from the pelagic fishes, there is a seamlessly never-ending list of other marine species you will see in these rich waters. Most divers describe Raja Ampat as an underwater feast for the eyes…and camera if you love underwater photography.
Log Out
Disconnect from the world! Raja Ampat is a sparsely populated area and is not well connected with phone and internet. This might not be everyone's dream holiday, but for many it is a chance to step away from modern technology and the stresses of modern life. You can absolutely relax and enjoy the peace and quiet with a backdrop of only the sounds of nature.
Speaking of nature, there is plenty to see on land as well as below the water. There are an incredible 350+ bird species on the islands, including cassowaries, cookoos, egrets, and colourful parrots, lorikeets and kingfishers. There is also an astounding range of biodiversity in insects and plants, that you will see all around Papua Paradise Eco Resort.
Meet the People
The people of Raja Ampat are mainly Papuans from the closest island Papua, however they tend to live in tribes and speak both the Indonesian Language and their own language Biak Papua. They also often speak their own tribal dialect and anthropologists have counted over 800 languages in the region alone.
The people from Raja Ampat are mainly fishermen and live off the land. They are very welcoming to guests and the children are always laughing and waving to divers who come to visit. Don't miss the opportunity to meet the wonderful people in Raja Ampat and learn a little about their lifestyle and traditions.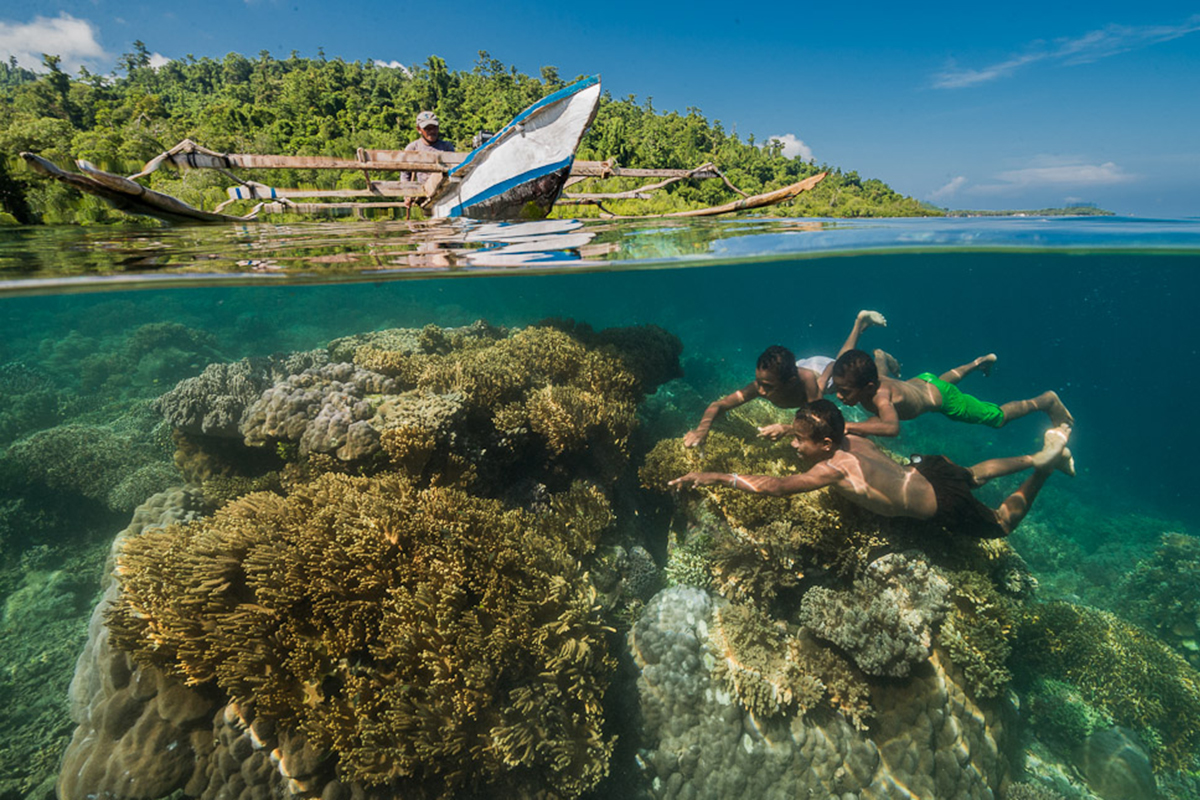 If you've been thinking about visiting Raja Ampat, we'd love to help you plan your trip! Let us know in the comments below if you have any questions about how or when to visit this amazing region.