Explore the one of a kind tropical escape: Raja Ampat, Papua
Sparcely populated, Raja Ampat, Papua is compromised by many islands. To name a few, Wayag Island, Teluk Kabui, Fam Island, Cape Kri, and much more. Located in the Coral Triangle, Raja Ampat is sensational for its extraordinary marine biodiversity and amazing diving and landscapes.
Where is Raja Ampat?
Perhaps one of the remotest locations on the planet is located in Papua, Indonesia. More specific in West Papua. Regardless of where in Indonesia you're flying from, you'll presumably result in the following stops. The point of origin → Makassar → Sorong → Waisai → your destination. That's a minimum of 2 flights, a ferry, and a speedboat ride (excluding taxi rides in between).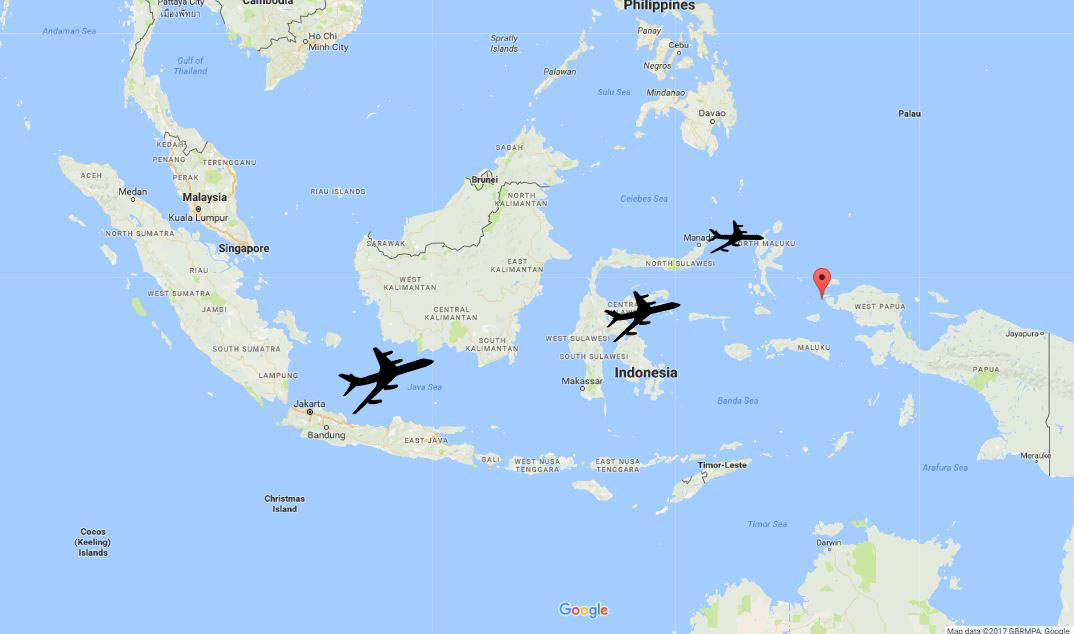 What is there to do here?
For divers: Without a doubt, diving is a top priority. Most divers visit Raja Ampat to either pursue their passion or make new discoveries they can't make anywhere else in the world. Raja Ampat's diversity of marine life and its vast pristine coral reef systems are a divers paradise. Due to the locals careful conservation of the environment, diving in Raja Ampat feels like swimming in a borderless aquarium. The variety of marine life is so impressive that scientists described to be a biological hotspot or a 'species factory'.
For non-divers: If you're not a diver, don't worry! This island is filled with culture and tradition for you to witness first hand and even be a part of! Snorkeling in Raja Ampat is one of the solutions to still experience the island's rich marine life. It is also the island's main attraction as it is fit for anyone to explore the marvelous ocean floor. If anything involving water just isn't your cup of tea, this archipelago still has other fascinating things to offer. Indonesia has everything a traveler wants—scenic locations, greenery, rich cuisine, and friendly locals. However, only when after visiting Raja Ampat will you discover the uniqueness of this.
Every island in Papua has something different to present
Adventure to the scattered islands to surprise yourself! Every island within is unique.
Wayag Island: Wayag island is small uninhabited islands. It is picturesque and a popular Raja Ampat promotional material. Wayag island attracts non-divers that enjoy sceneries to cleanse the eyes.
Teluk Kabui: A balanced island that allows both divers and non-divers to enjoy. Divers can enjoy The Batu Lima dive site while non-divers can jungle trek around the island.
Fam Island: Known as 'Melissa's Garden' by divers, Fam Island is a dive site with calm waters, home to stunning hard and soft corals, and masses of fish.
Cape Kri: The fish numbers and variety at Cape Kri has to be seen to be believed. A world record of 374 fish species in one dive was counted here in 2012. Schools of barracuda, jacks, batfish and snapper coexist with small reef fish, rays, sharks, turtles and groupers.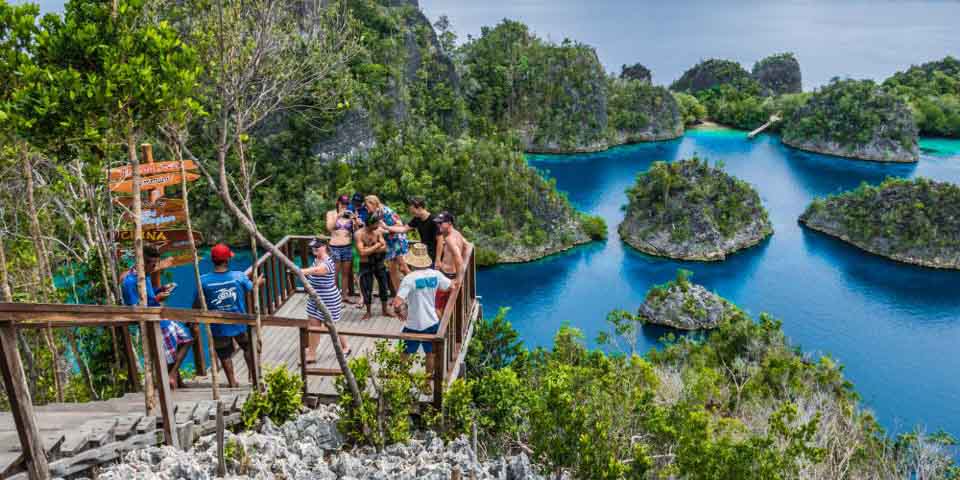 It's the most important aquarium you'll ever visit
Raja Ampat's national marine park will be worth your money. This 'aquarium' is dedicated and sincere when it comes to the conservation and protection of hundreds of species inhabiting the islands waters. Here's a list of what you'll be expecting in this national marine park:
75% of all species of coral on the planet.
57 species of mantis shrimps (Stomatopoda).
10 times as much coral as in the Caribbean.
5 endangered species of tortoises.
13 species of sea mammals.
More than 1,600 species of reef fish, 35 of them exclusive to this region.
603 species of hard coral.
You are required to pay an amount of Rp.1,000,000 in order to visit the marine park. The money goes towards supporting costs of conservation and management. It's worth it because if you want to come back to see this mesmerizing attraction, it is valid for 12 months.
Still unsure of what you'd like to do here in Raja Ampat? Papua Paradise provides special offers and packages for those who are seeking the thrill of discovering the island's underwater world and for those who prefer to stay dry. Our goal is to pamper as well as do our best to give you all the information you need to get around this little but rich island of Raja Ampat. For more information, contact us today!