Why You Should Choose a Shore Stay Over a Liveaboard in Raja Ampat
Raja Ampat is one of the most pristine marine landscapes in the world, and for this reason is on the bucket list of most scuba divers. The area is remote and takes time to get to, so once your there you want to get the very best experience.
You may be looking at the liveaboard options that tour this region, but don't forget to consider a resort. There are plenty of pros to staying on land, so read on to find out why it might be the best choice for you.
Spacious Rooms & Full Bathrooms
When you're on holiday you want some room to stretch out, relax and enjoy your privacy. This isn't always possible on a boat. Even when you book a luxury liveaboard you're still going to have a much smaller room than you would have on shore. Although some luxury boats have ensuite, it's likely you'll be sharing a simple bathroom with the other passengers. This isn't a bad thing, but wouldn't it be nicer to have a nice big open-style bathroom all to yourself? No waiting for the toilet or showers in the morning or when you get back from a dive.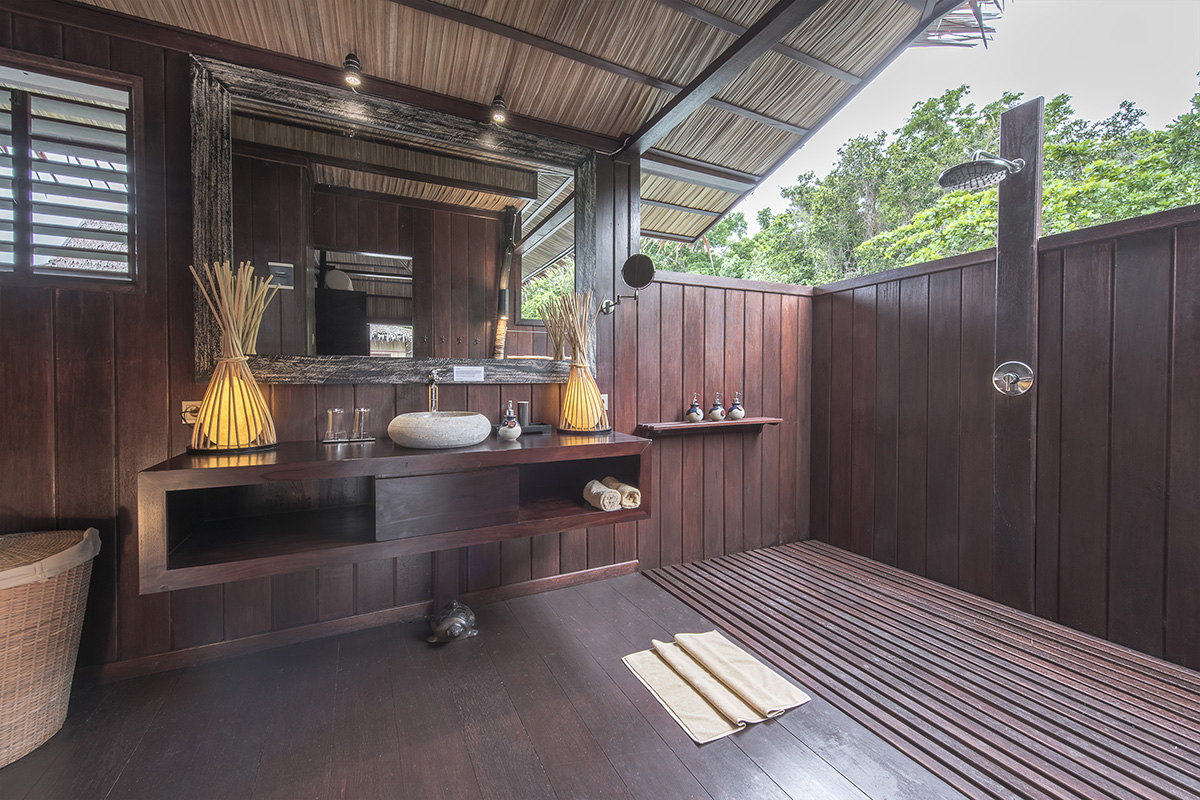 Papua Paradise Eco Resort has over-water rooms that are as close as you can get to the water without actually being on it.
No Sea Sickness
Seasickness is an absolute curse when you're on a dive trip. No one wants to feel queasy if there are wonderful things to see and do. Staying on shore is great for those who get seasick and would rather just speed to the dive sites and not have to worry about getting used to the motion of the boat for the first couple of days.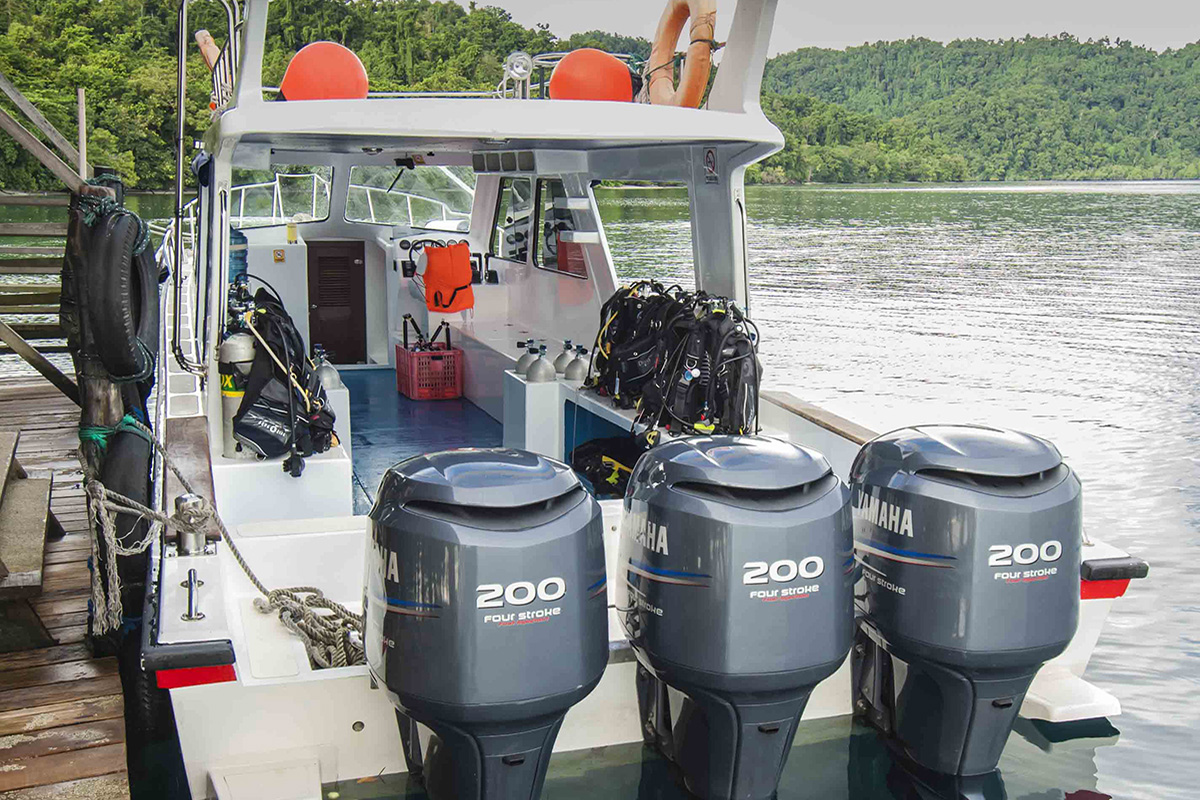 Experience the Sights and Sounds on Land
You might be a lover of all things marine, but Raja Ampat has an incredible array of beautiful sights on land as well. The beaches, jungle, and treks to search for unique species like Birds of Paradise are a must when you stay in this lush landscape.
Another plus is waking up to the sounds of the birds and other wildlife right on your doorstep. At Papua Paradise you get the best of both worlds, the water and the land sounds.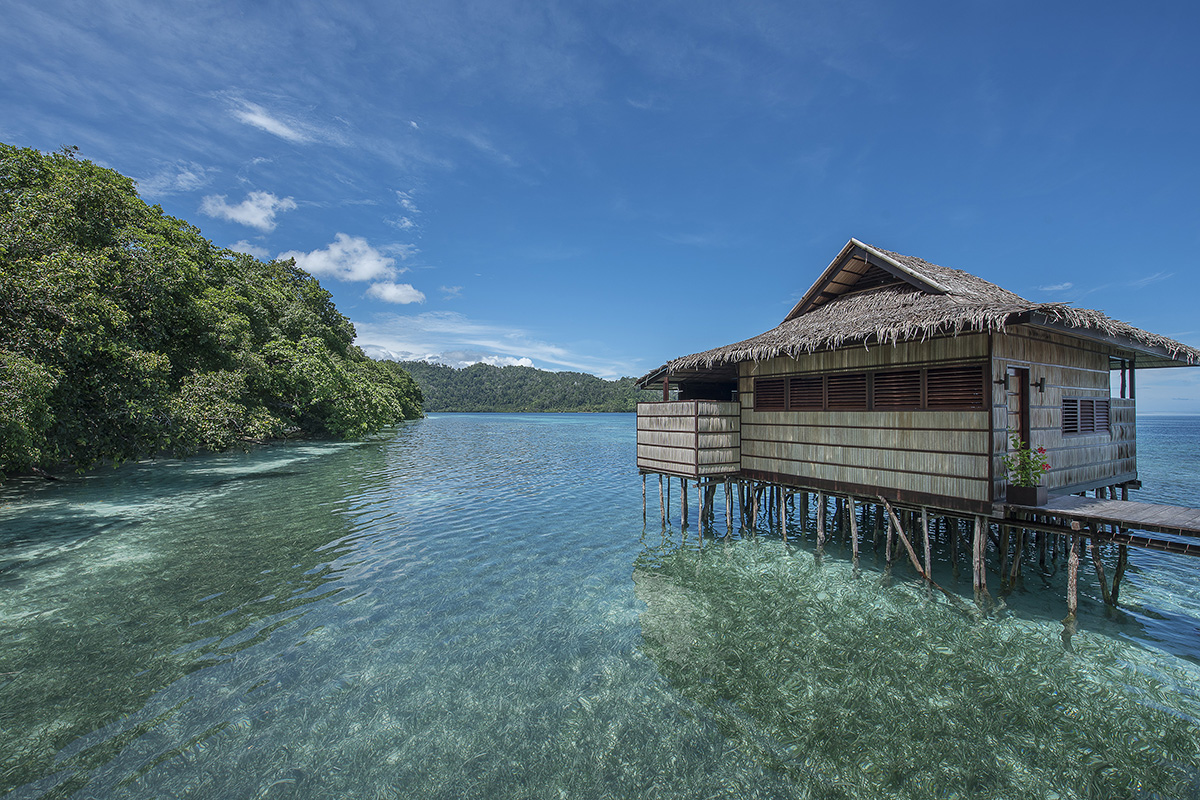 Non-Divers Can Enjoy Themselves Too
Just because you are diver doesn't mean your companion is too. You may have to compromise when it comes to holidays, but luckily Raja Ampat is awe-inspiring even without diving. However, if you choose a liveaboard trip the non-diver isn't going to have such a great time.
A shore stay offers lots more room to move around, options to hang out in public areas like the bar and lounge, and other non-divers to talk to when you're out diving.
The Price
Liveaboards tend to be very pricey even if they aren't super luxurious. Most include your room, meals, crew, scuba diving equipment and sometimes even transfers. It can be really nice to have everything taken care of but if you are willing to stay on shore you might save a ton of cash and get a more comfortable experience.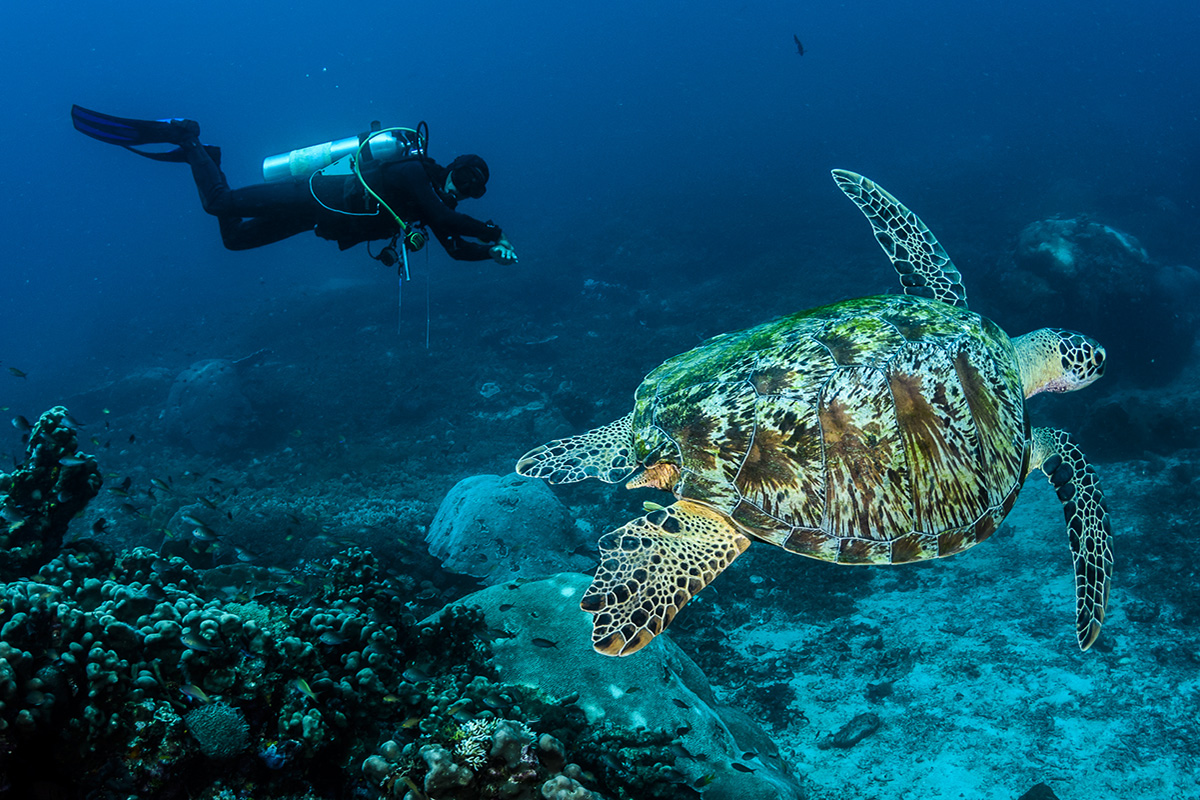 When you book a stay at Papua Paradise you will choose from a specific number of dives or unlimited diving with Gangga Divers. Buffet meals are also included in the price of your stay.
Shore Stays in Raja Ampat for a the Perfect Vacation
Sure, there are lots of pros and cons to think about when you're choosing between a shore stay and a liveaboard cruise. But if you want comfort and luxury on your holiday, a shore stay is the smart choice. What would you choose, a resort or liveaboard? We'd love to know in the comments below.