Why You Have to Visit Raja Ampat
One of the most beautiful Island Nations in the Southeast of Asia is Indonesia. The beauty of Raja Ampat and Bali islands cannot be denied. Raja Ampat island is found in the birds head peninsula. That name actually means 4 kings and represents 4 islands namely West Misool, East, Misool, Salawati and Waigeo. This island paradise is a must visit for the following reasons: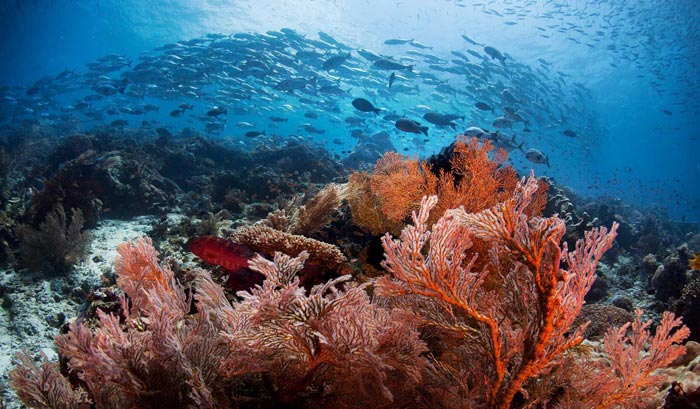 Tourist destination – This is the kind of tourist destination that everyone must visit at the very least once in their life. Raja Ampat is known for its many different tourist attractions all around the world. It is one of the best places to go diving and to see hidden gems that are a paradise in themselves.
Snorkeling and Diving – In Raja Ampat, you can swim with colorful fish, dolphins and Manta rays. With more than 1,200 different species of fish, this island gives you the diving experience of your life. The coral here is also largely untouched and is a must see. So famous is this diving spot that it is known as the "heaven for divers." It is considered to be one of the top 10 diving sites the world over. You will love the underwater scenery and the various underwater creatures.
Sunsets – This is the place to catch the most picturesque sunsets ever. With the sparkling blue waters and the towering coconut trees in the foreground, you can be sure to take some pictures of a sunset that are fit for the movies. Enjoy a cocktail on the beach as you watch these amazing sunsets.
Cliffs – Raja Ampat has many cliffs that you can enjoy. However, in Wasai, which is the capital city of Raja Ampat, you will find one cliff that looks like the face of a human. The various indentations on it have made formations that look like lips, nose and eyes. A must see!
Coral Island – In this part of the world where the coral is largely undisturbed, you will find some of the most fascinating coral formations. You may also want to visit Wayag and Pianemo, which are island clusters with gorgeous formations. Also consider climbing to the very top of Wayag Island.
Bird watchers paradise – If you love bird watching, then you must visit Raja Ampat to see the birds on this island. Among them are the famous birds of paradise, which can be found in Sawinggrai Village.
Along with these, you can be sure that you will find a vibrant nightlife in Raja Ampat among other amusements.