Where is Raja Ampat and How Do I Get There?
If you looked at a map of the world, would you know where Raja Ampat is? Many people wouldn't because outside the scuba diving community and Indonesian residents Raja Ampat is pretty much unknown.
Located off the northwest tip of Bird's Head Peninsula on the island of New Guinea, Raja Ampat is just about as far to the east as you can go in the Indonesian archipelago. It is part of Indonesia's West Papua province and is made up of around 1,500 islands, cays, and shoals. The region is named after the four largest islands – Waigeo, Misool, Batanta, and Salawati. These four islands are known as the Four Kings, or Raja Ampat in the local language.
The Coral Triangle
Raja Ampat is smack bang in the middle of the Coral Triangle. Known as 'the Amazon of the Seas', the coral triangle is one of eight major coral reef zones in the world. This encompasses 5.7 million square kilometres of ocean containing more than 70% of the world's coral species, 37% of its reef fish species, 50% of its razor clam species, six out of seven of the world's sea turtle species, and the world's largest mangrove forest.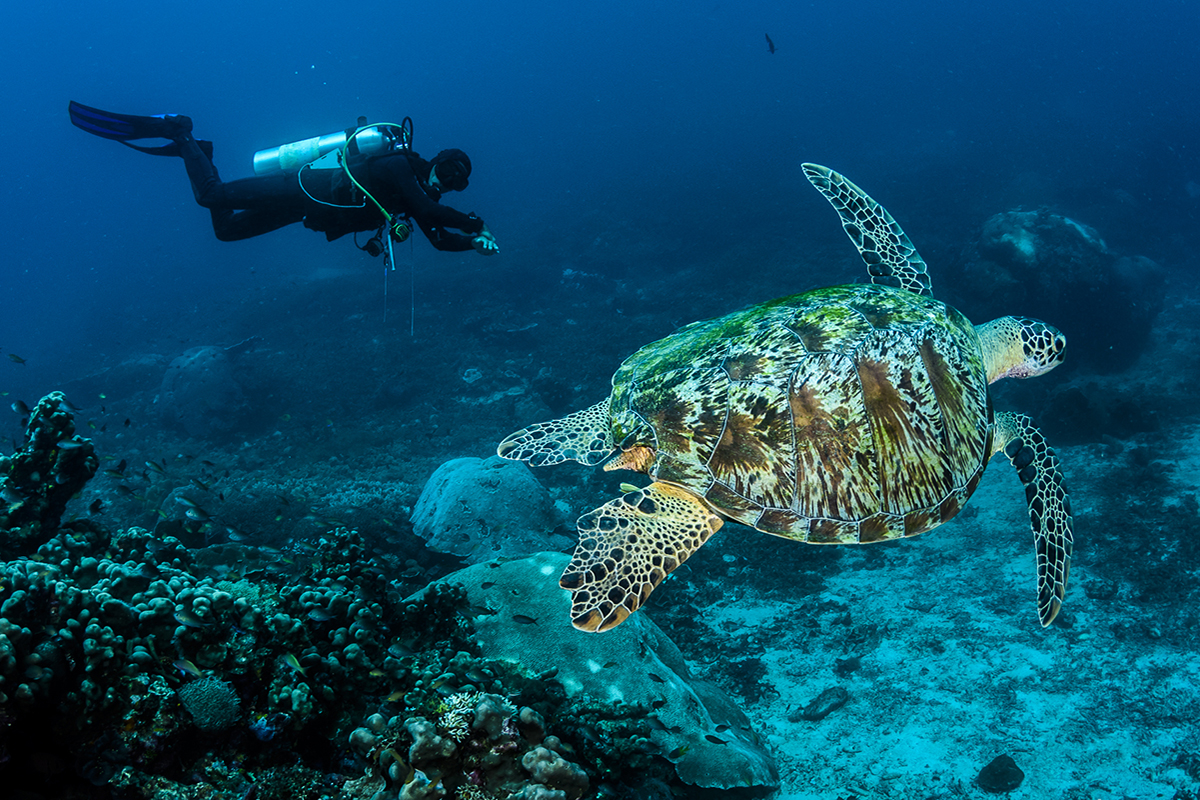 Raja Ampat's 40,000 km² in the middle of this incredible region is absolutely packed with marine life and scenic beauty. This is the reason why scuba divers know about Raja Ampat.
Getting to Raja Ampat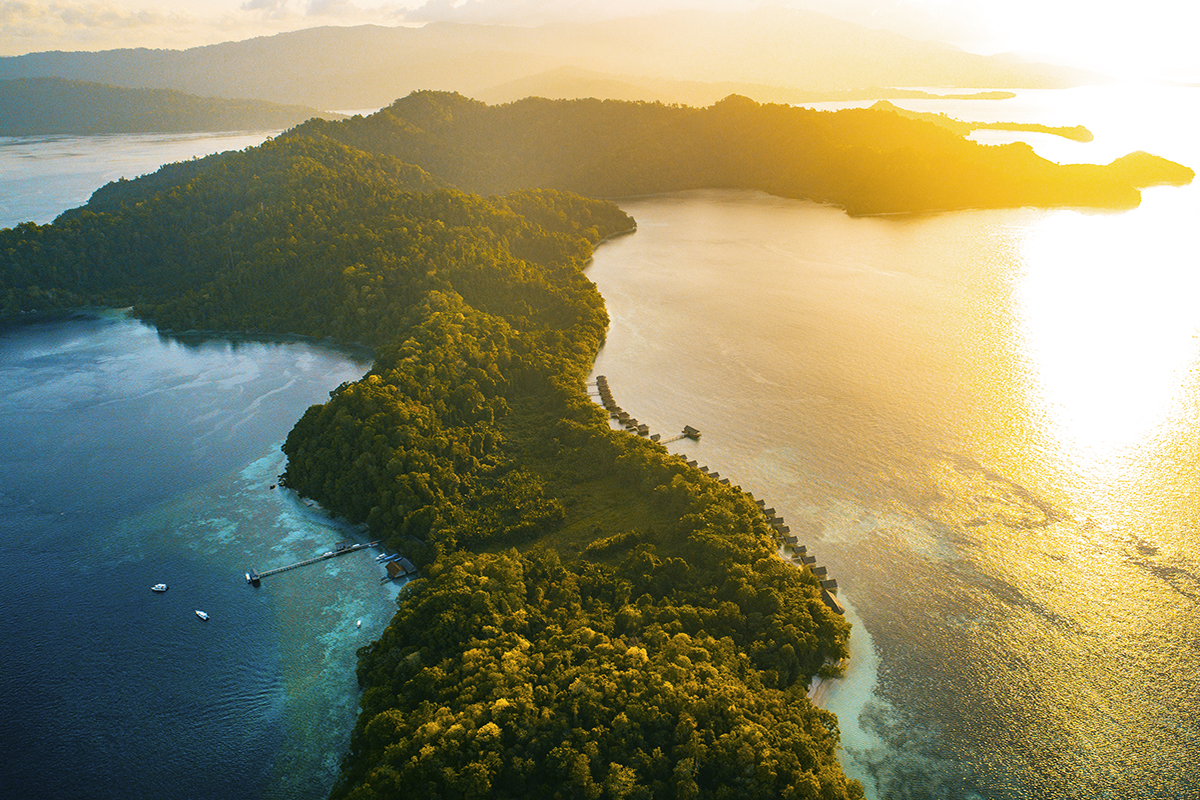 Raja Ampat can take a little time and effort to get to but it is absolutely worth the trip. Because of its remote location there are not hoards of tourists and it is relatively unspoiled compared to other dive locations in Indonesia.
If you are already in Indonesia there are a couple of options for getting to Raja Ampat. The easiest is flying into Sorong from Jakarta, Makassar, or Manado. From Jakarta it is around a 4-hour flight or around 2-3 hours from Makassar or Manado. There is also the possibility to fly from Bali with a stopover in Makassar or Manado.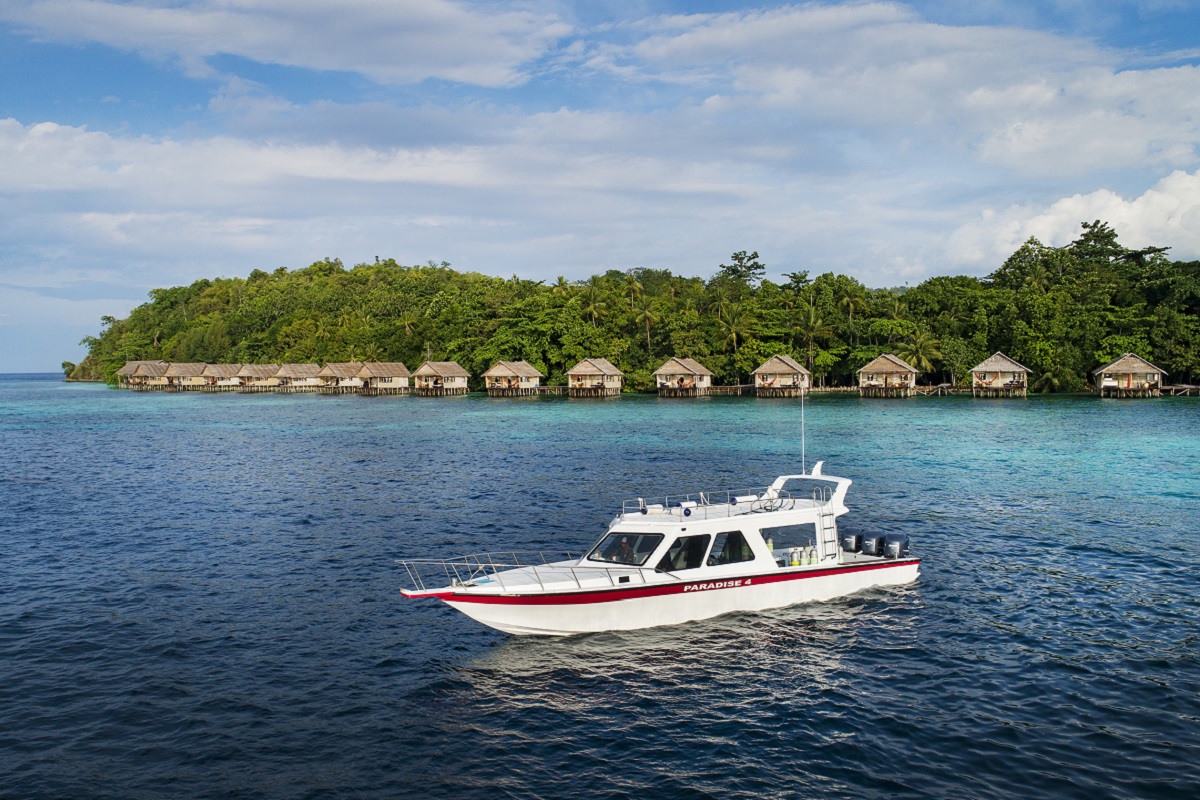 From outside Indonesia the easiest route is from Singapore to Manado, and then on to Sorong. The flight from Singapore is 3 hours and 45 minutes and then another 2 to 3 hours to Sorong.
From Sorong there are ferries to the islands of Raja Ampat or private boats to your chosen resort. Papua Paradise Eco Resort is around 2 hours from Sorong by private boat transfer.
Is it really worth the traveling?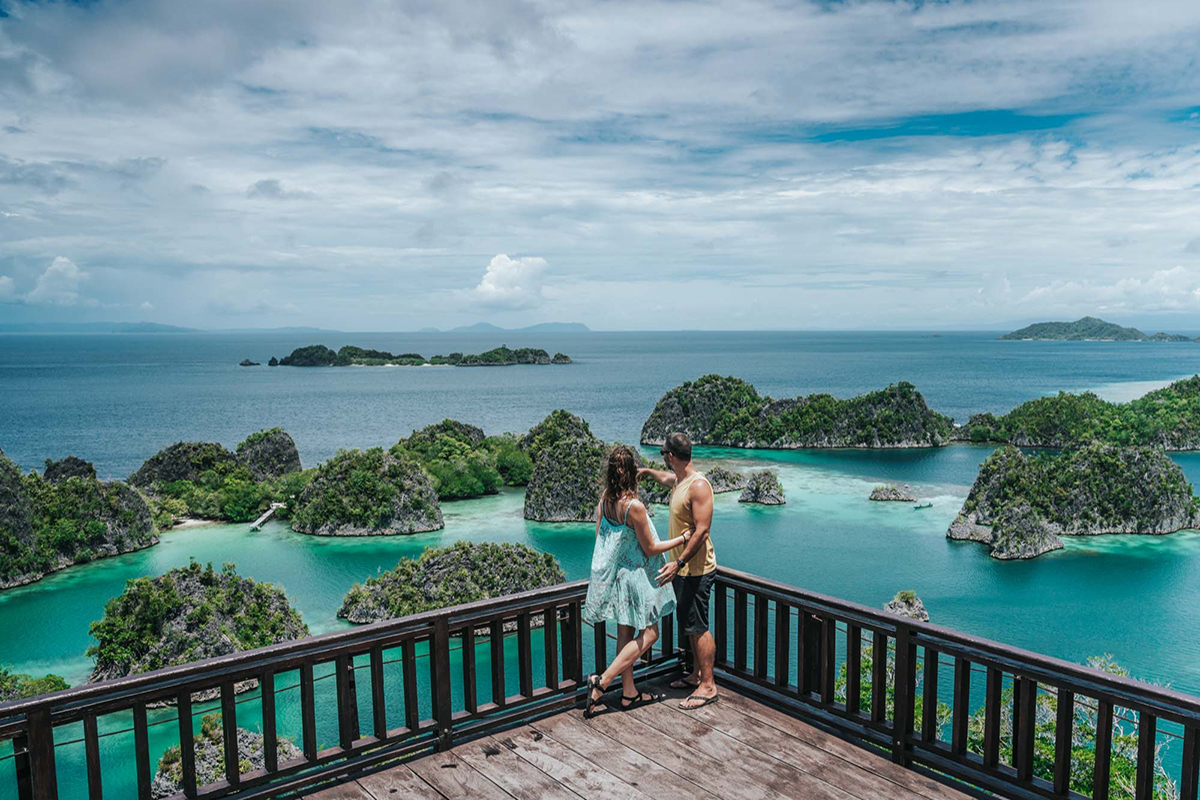 If you ask anyone who has visited Raja Ampat I would put money on them saying it is 100% worth the trip. Of course there are easier places to reach in Indonesia but none of them are quite as unique as Raja Ampat. If you are a diver or nature lover there are endless wonders of nature to see above and below water.
Why not pull up a map up and take a look at where Raja Ampat is? You might just start to trace your finger over the route you would take to get there…