Spend a Day at the Fam Islands in Raja Ampat
The Fam Island group is a small cluster of islands around 90 minutes from Papua Paradise Eco Resort. If you google Raja Ampat, the Fam Islands will definitely pop up in the image search because they truly are stunning to see. Scattered over a small area, these islands pack a big punch with incredible dives, deserted beaches, towering rock formations, and crystal clear lagoons.
Scuba Diving the Fam Islands
If you're a diver, this group of islands is likely to be on your list of day trips. The calm water, huge numbers of fish, and pristine coral are world class and often attract marine biologists.
Melissa's Garden is one of the best dives in Raja Ampat. The oval-shaped reef here is teeming with small marine life. Intensely coloured coral gardens are made up of hard and soft corals, sponges and crinoids. The reef is nestled between 3 small islands and starts at about 8-12 metres. Sloping down, the sandy bottom is at 25 metres. For macro photography lovers this is an umissable dive in Raja Ampat.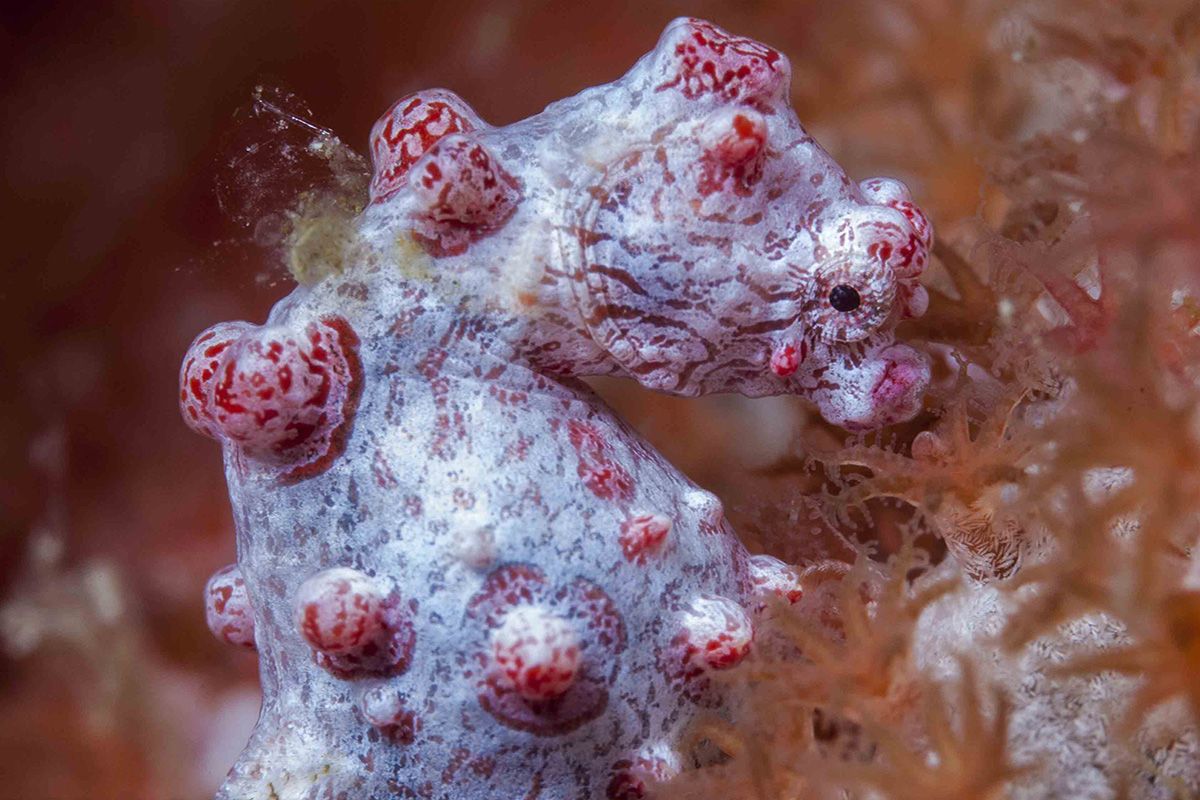 Rufus, a beautiful wall dive, and Anita's Garden are also popular dive sites in the Fam Islands. At these sites you might see pygmy seahorses, lionfish, nudibranchs and angelfish. In deeper areas seasnakes, and even wobbegong sharks are seen.
You can book the Fam Islands day-trip when you arrive at Papua Paradise Eco Resort. To read more about it, click here.
Above Water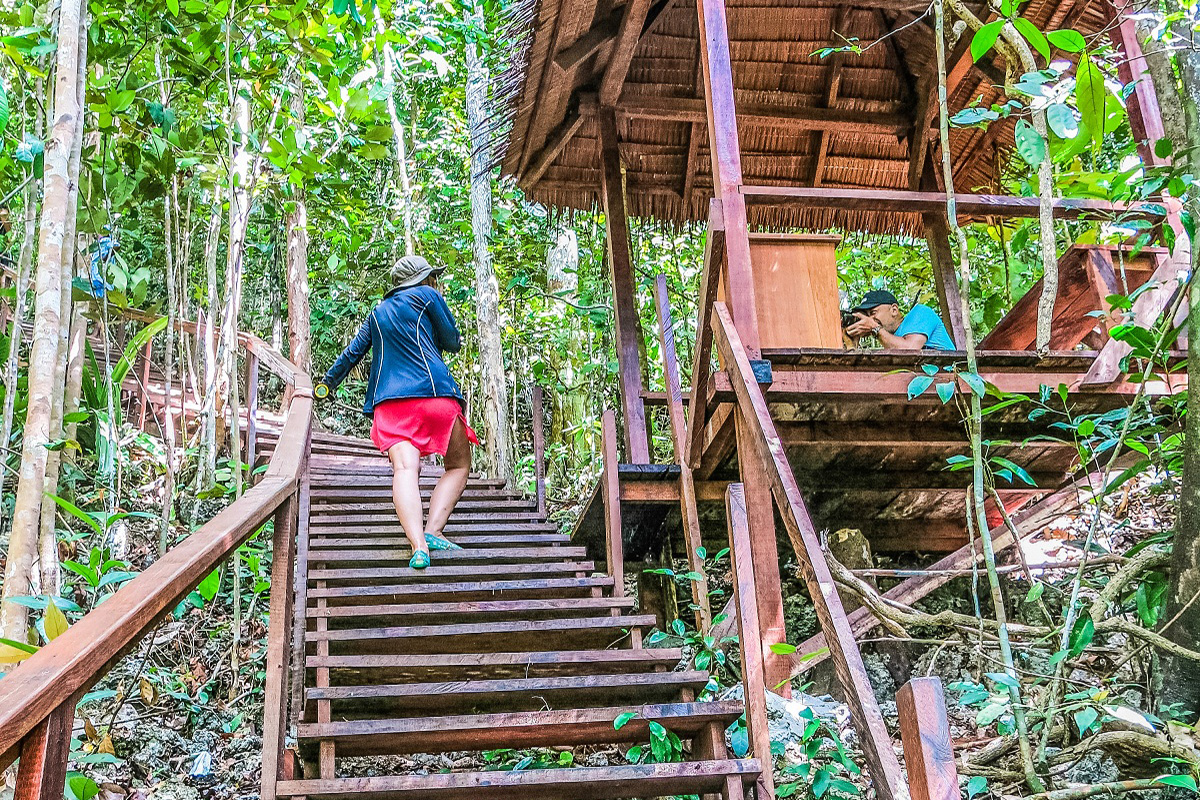 On your surface interval or if you aren't a diver, you'll definitely want to see these islands from above. From Fam Lagoon there is a wooden staircase that leads to a viewpoint. The panoramic views of the lush islands will take your breath away and make you think you've been whisked off to a magical place. You'll be inspired to get back to diving or snorkeling to explore all that beautiful crystal blue sea.
You might also spot some of the most pristine beaches you've ever laid eyes on. These beaches are unspoiled and are the perfect place to take a break, have some lunch, snorkel, or even have a little nap between dives.
What You'll Need
On a day trip to the Fam Islands, you will most likely be diving and will have all your gear readied by Gangga Divers. However, if you choose to snorkel and are spending any time above water, sunscreen is an absolute must. The sun is incredibly strong in this part of the world and you will burn very quickly without protection. A hat is also a good idea.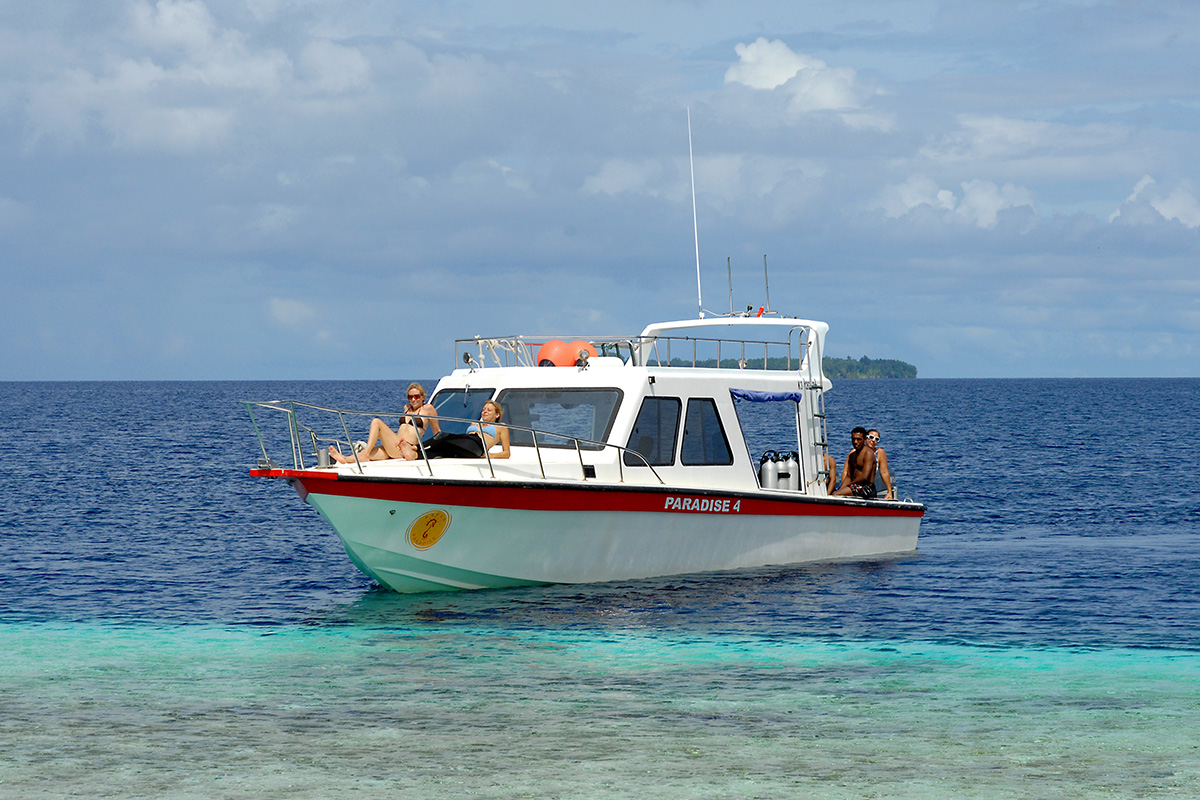 Of course you can't forget your camera! This is one of the most picturesque places you will ever travel to and you definitely don't want to leave without some photos to look back on. If you are an underwater photographer or enthusiast, this is the ideal place to get some incredible shots.
On a trip to the Fam Islands from Papua Paradise snacks, drinks and lunch are all provided so you don't have to worry about anything else at all.
Are you dreaming of the Fam Islands now?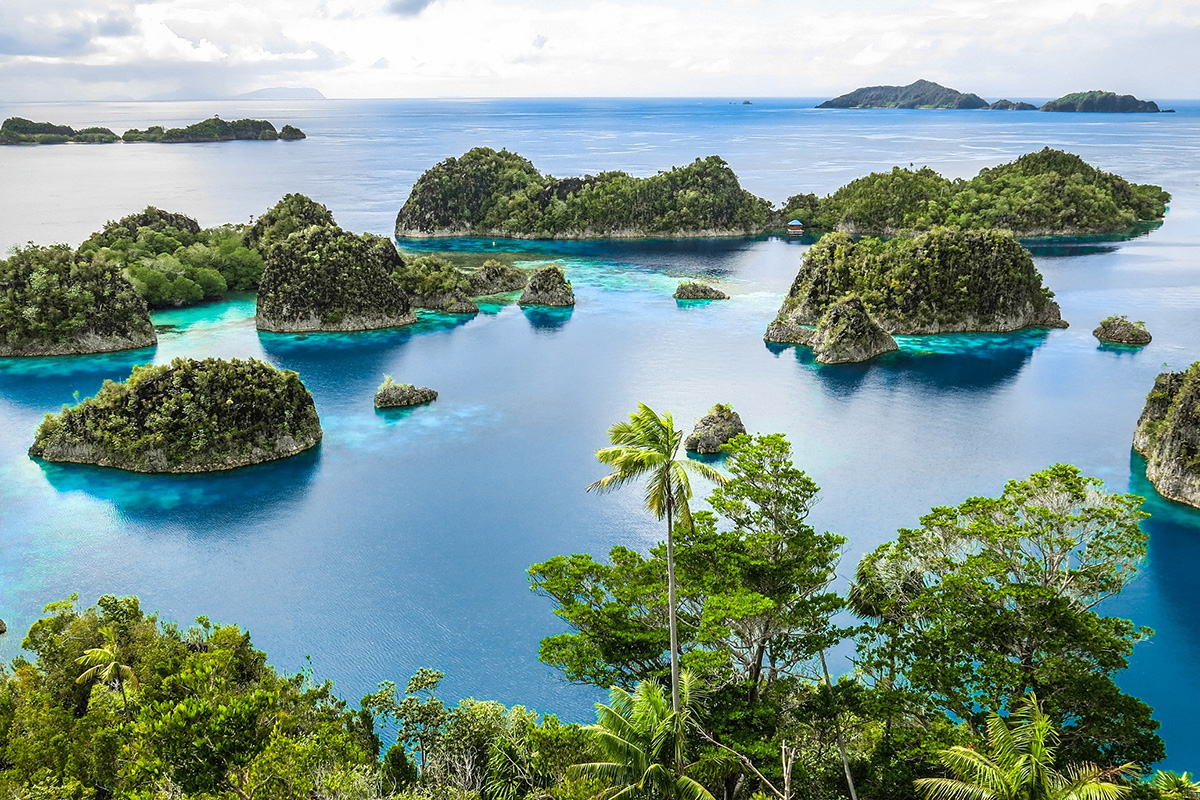 These picture perfect islands really could straight from a Hollywood film, but luckily they are remote enough that they are still pristine and don't get too many tourists visiting. Is this a place you dream of going to? Let us know why it appeals to you in the comments below.