Meeting the People of Raja Ampat
Raja Ampat is an archipelago of islands off the western tip of West Papua. Many of the islands are tiny and uninhabited, but there are tribes of people spread throughout the archipelago.
Tribes, Culture and Religions
The majority of the people in Raja Ampat are from the Asmat tribe. They are generally traditional fishermen, living in small villages some distance from each other. There are also many people of the Biak tribe and you might come across Batanta people if you visit Batanta Island for the waterfall trek.
These societies are mainly Muslim and Christian, and live harmoniously between these two religions. You may see churches and mosques while traveling in Raja Ampat. Sunday can also be a day of family and community for the Christian community, so be aware that things may slow down a little on this day.
However, the tribes often keep their pre-Christian/Muslim beliefs as well and still practice many ceremonies and traditional arts such as dance. If you get the chance to watch a ceremony or dance, it is an unforgettable experience. The colours, costumes, sounds and sights of these traditions are once-in-a-lifetime spectacles.
The People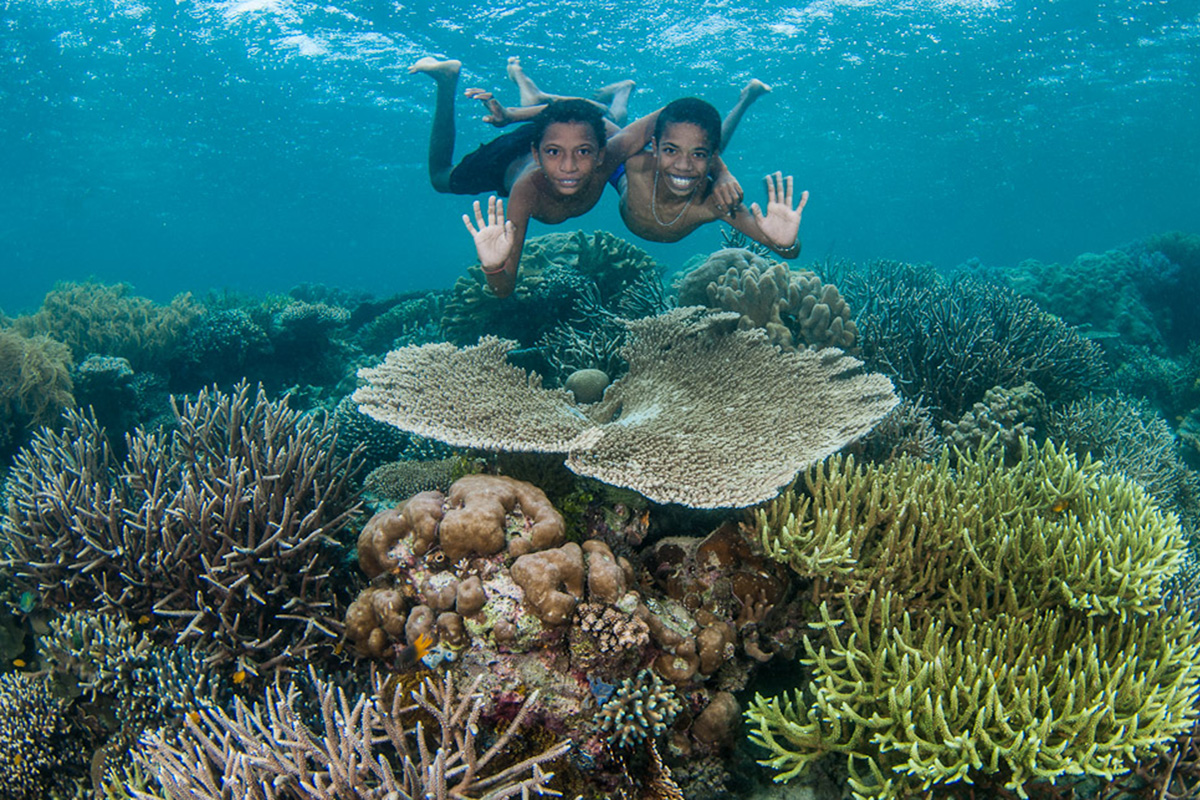 The people of Raja Ampat are generally happy, welcoming people, and are happy for you to see their way of life. The children love having their photos taken and spend much of their free time playing and splashing in the water. They will happily perform tricks and jumps off the piers for you to photograph.
Papua Paradise Eco Resort offers a tour of Arefi Village, which is the closest settlement to the resort. On this tour you will meet people going about their daily business and learn a little about their simple, but fulfilling way of life.
Language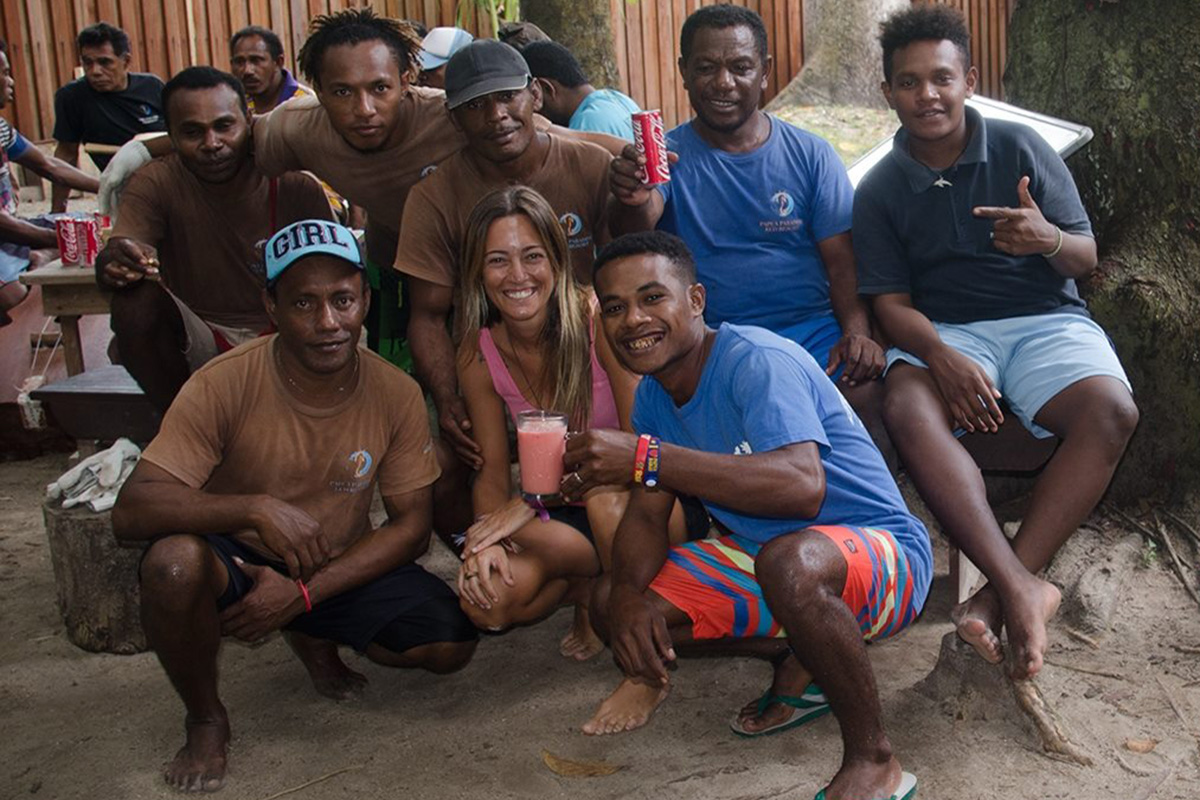 There are several languages used in Raja Ampat and many tribes also use their own dialects. It is common for people of the same tribes to use their mother tongue rather than Bahasa Indonesia. However, when speaking to someone from another tribe, they are likely to use the Indonesian language, which is used country-wide.
English is not widely spoken, but you should always be able to find someone who can speak enough to get by. Many people will be excited to practice their English with you, so even if you can speak some Bahasa or have a guide, it's a great opportunity to learn a little about these welcoming people.
Food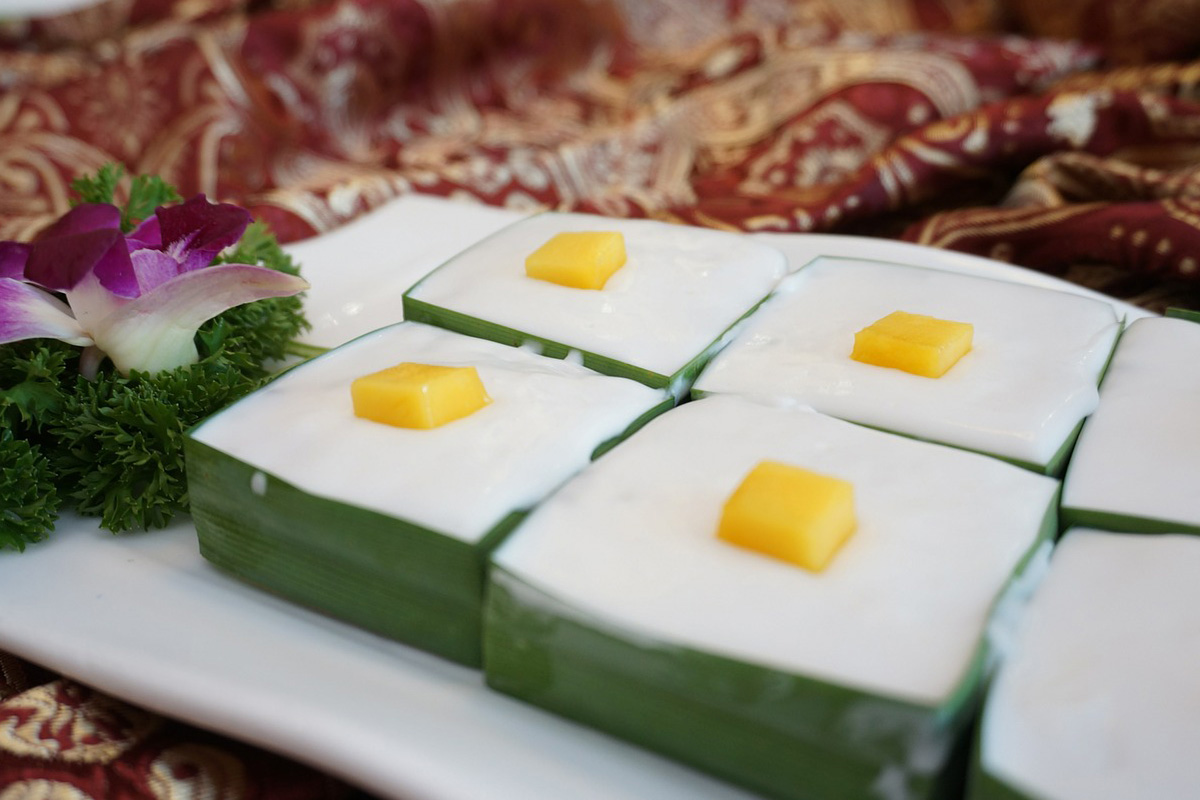 Unlike most of Indonesia, where rice is the staple carbohydrate, the people of Raja Ampat eat sago. This is prepared from the pith of the sago palm in a number of different ways. Cassava roots and leaves are also widely eaten. Obviously with such an abundance of fish, seafood is the staple protein. Chicken, tempeh, and tofu are also eaten.
You will probably be offered some of the delicious sweet snacks while visiting the villages of Raja Ampat. Most desserts are made from sago and bananas feature highly in most sweets. Have them with strong black coffee for breakfast to get you going in the morning and as an energy boost during village tours or treks.
A Special Experience in Raja Ampat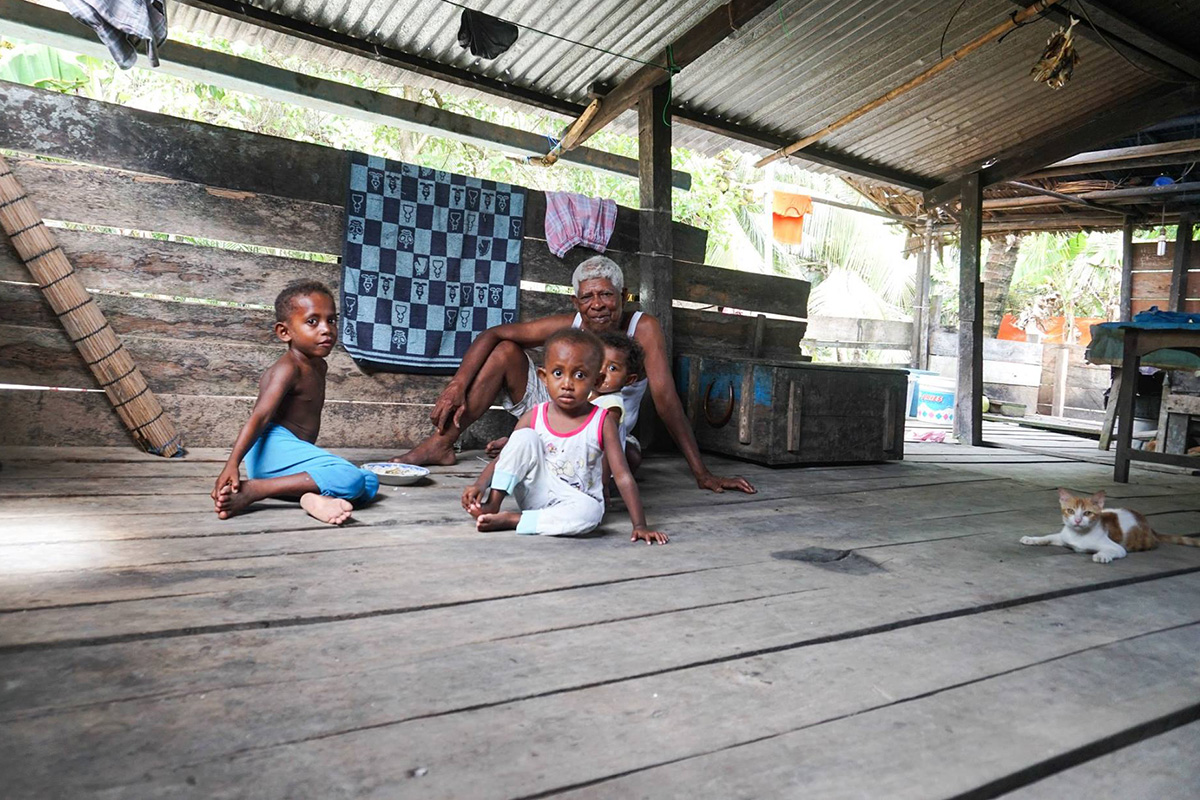 Raja Ampat is a magical place, where nature takes the spotlight. It is however, also home to many wonderful people who are worth taking the time to meet. These people come from a mix of tribes, with age-old traditions that won't be found anywhere else in the world.
If you'd like to learn more about the people of Raja Ampat, leave us a comment below.