A Quick Guide to Raja Ampat For Non-Divers
Raja Ampat has long been a dream destination for divers, but it is also seeing a rise in popularity with non-divers. This is an area of the world famed for its underwater life, so what should those who aren't planning to dive do? Keep reading to find out if Raja Ampat is for you.
Exploring the Marine Life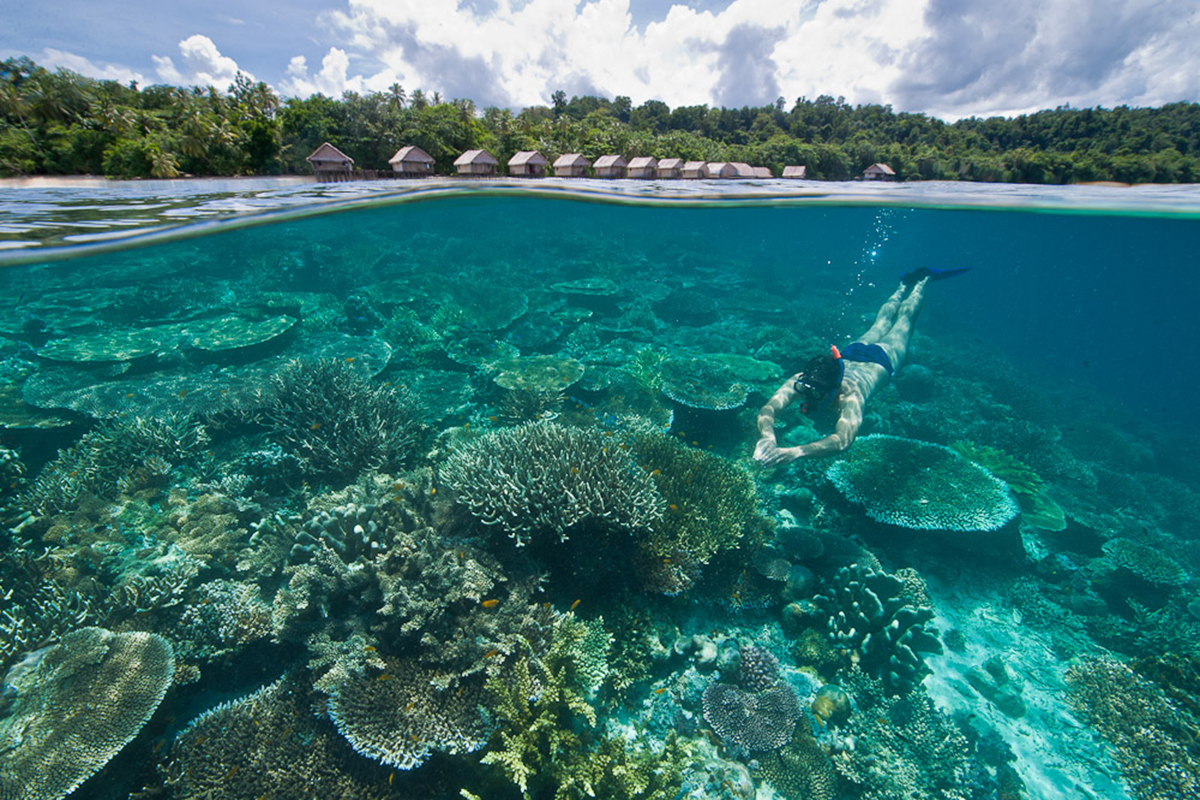 The main draw to Raja Ampat is its unbelievable marine biodiversity. Studies have shown over one thousand species of fish and hundreds of corals and other marine creatures thrive in these waters. If you aren't diving in Raja Ampat you will definitely want to get your snorkeling gear on and explore.
At Papua Paradise the house reef is teeming with life. Access is from the resort's jetty where it is deep enough to enter the water without harming the reef. You could easily spend all day snorkeling around the resort watching the underwater world.
Once you've seen the house reef, you might also want to get out and see more. Snorkelers are welcome on the Gangga Divers dive boats that head out to some of the most incredible dive sites in Raja Ampat. You'll be following the dive schedule, which will give you plenty of time for snorkeling.
Above Water Day Trips
The rich wildlife doesn't stop at the waters edge. Above water the islands are covered in dense rainforest, encircled by rich mangroves and waterfalls. All are habitats for an impressive variety of species of birds, plants, insects and even endemic marsupials and mammals.
Most guests at Papua Paradise are excited to book the Batanta island waterfall trip or a dawn trip to see the famous red bird of paradise or Wilson's bird of paradise in their natural habitat.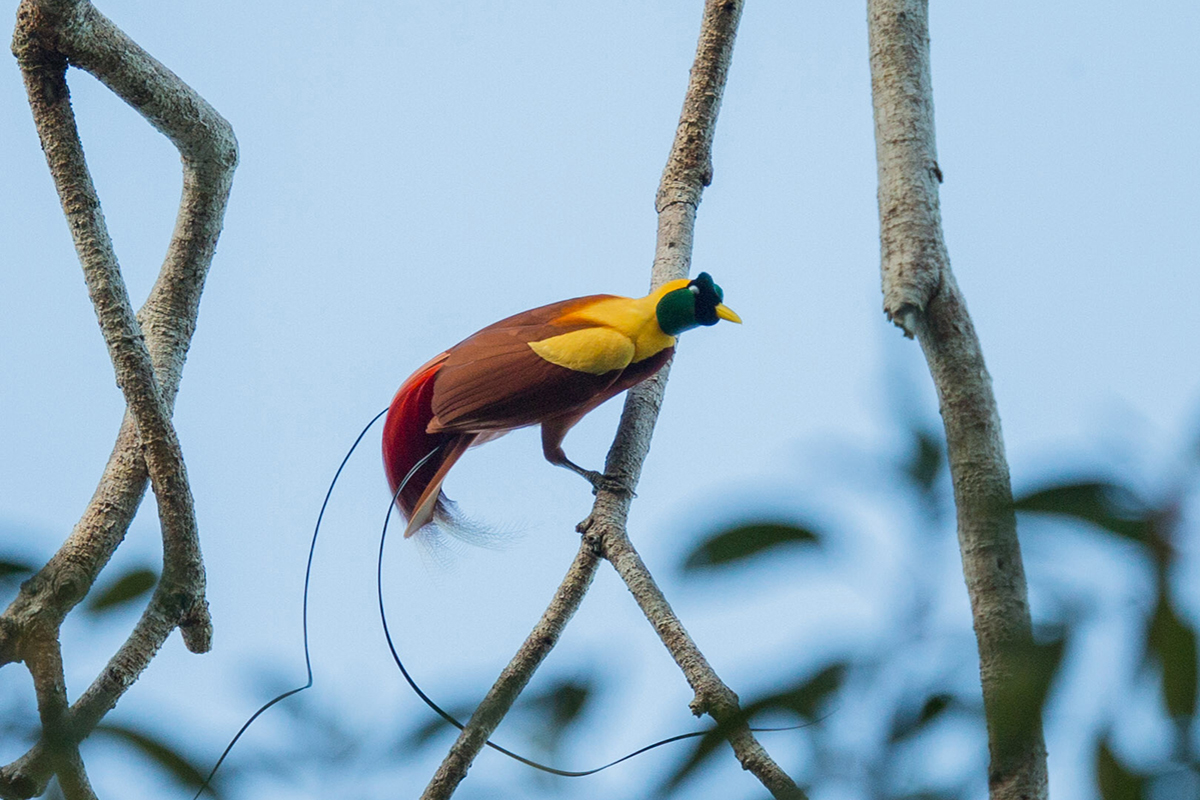 If you're a birding enthusiast there is a breathtaking array of avian life to spot. Look out for sunbirds, beach kingfishers, raja shelducks, and willie wagtails. You can also book a sunset hornbill cruise to see hundreds of hornbills heading home to roost on nearby Batanta Island.
If you want to find out more about the people and culture of Raja Ampat you can request a trip to one of the populated islands nearby. The people of the region are friendly, welcoming and happy to talk about their way of life.
Time to Relax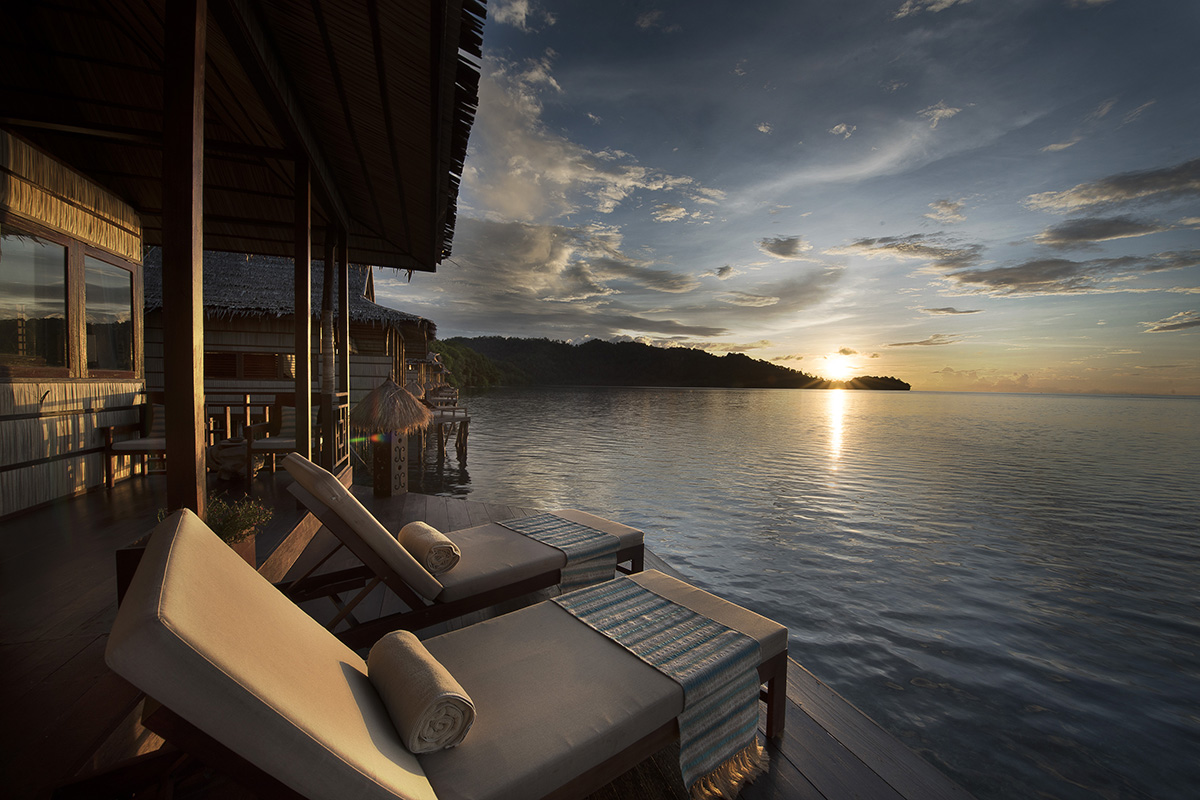 You may have seen numerous photos of Raja Ampat on social media. While the region does have lovely soft white sand and crystal turquoise water, this isn't an area we recommend if you want to stretch out on a beach and soak up the rays.
Many of the sandy islets and small islands we stop at during dive breaks are uninhabited and have very little shade. The sun in this part of the world is extremely strong and without shade you would burn very quickly if you decided to sunbathe.
Instead, the loungers and hammocks on the deck of your over-water bungalow are the perfect places to read a book, nap, or just watch the magic of nature. And since there is little internet and no phone signal at Papua Paradise, we recommend switching off and stepping away from work and social media life.
Non-Divers Welcome!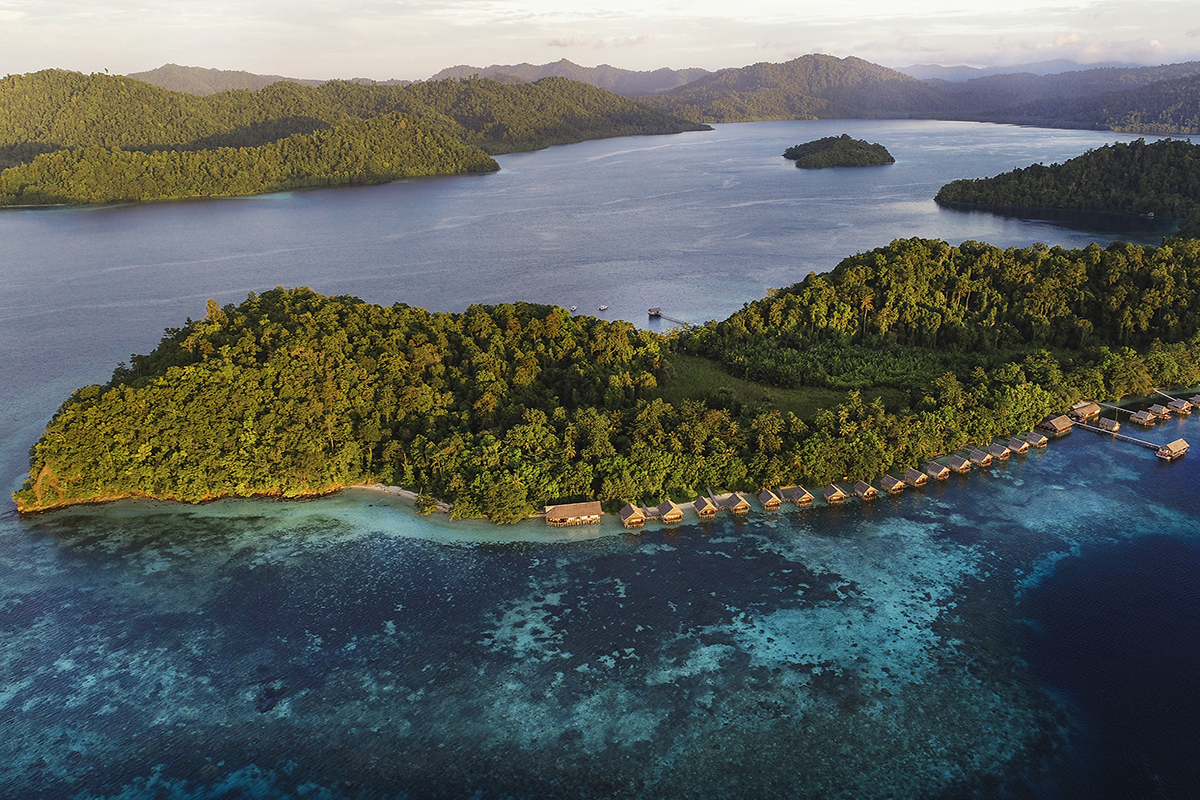 Papua Paradise might be aimed at the diving crowd, but don't worry if you don't dive. The slow pace of life, natural beauty and choice of snorkeling and above water activities will definitely keep non-divers happy. Just be aware you are not travelling to a beach holiday experience but an underwater and nature lovers destination.
Are you a non-diver but want to visit Raja Ampat? We'd love to hear what the draw is for you in the comments below.